Growing up together, half-wild on endless fields in Extremadura, Southern Spain, purebred Spanish horses enjoy their day together. Living outdoors year-round, no matter the weather, creates mentally and physically strong horses. This is the traditional way of breeding purebred Spanish horses.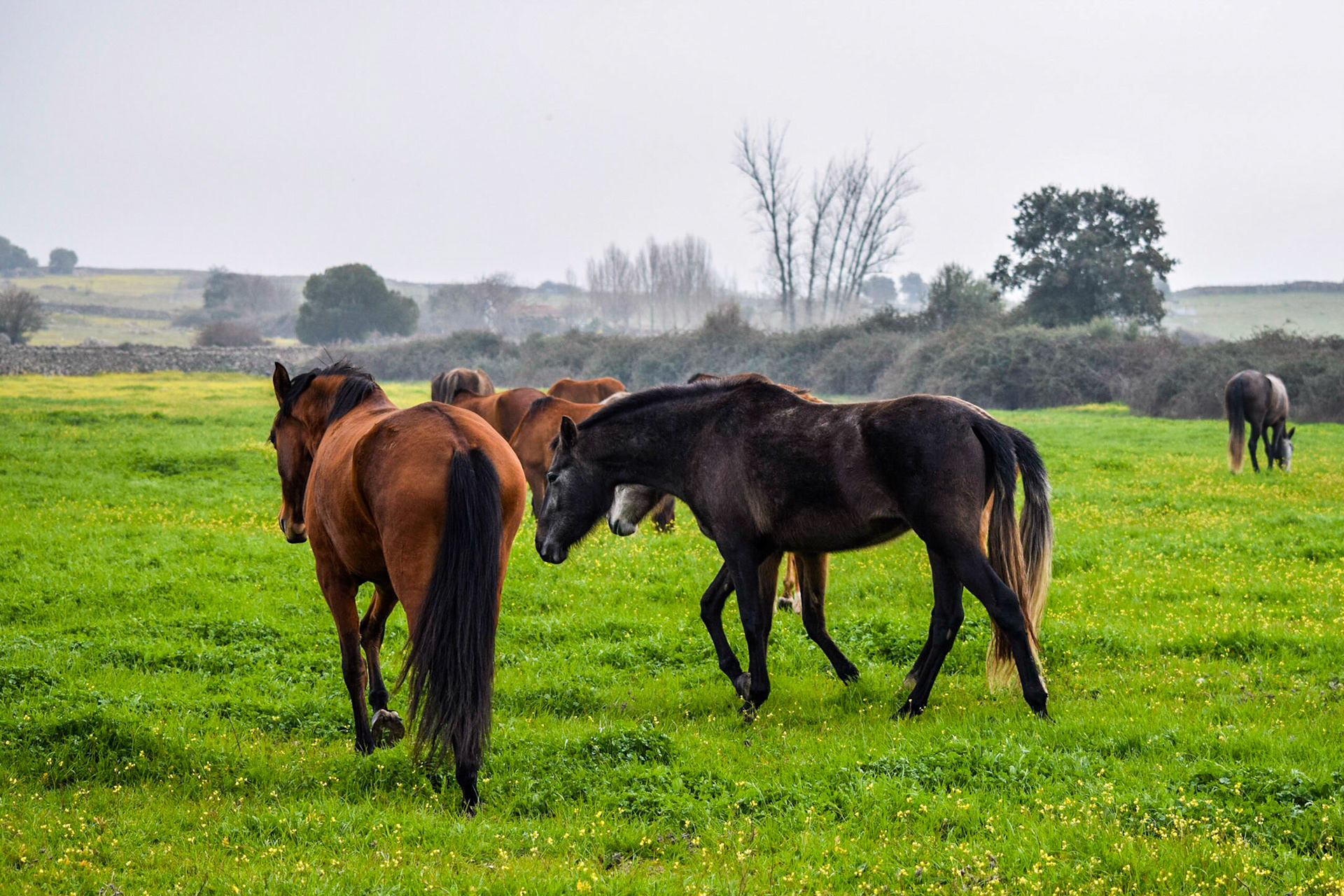 The young PRE Andalusian mares live together on large fields, where they can live like horses always lived, in closely knitted groups, together with their leading stallion. The mare that looks almost black (but that is actually grey) is a 2 year-old daughter of
Fer Bulería
, Reserve Champion of Spain. Her mother is PRE Andalusian broodmare Controlada VG of the Hispano IV line.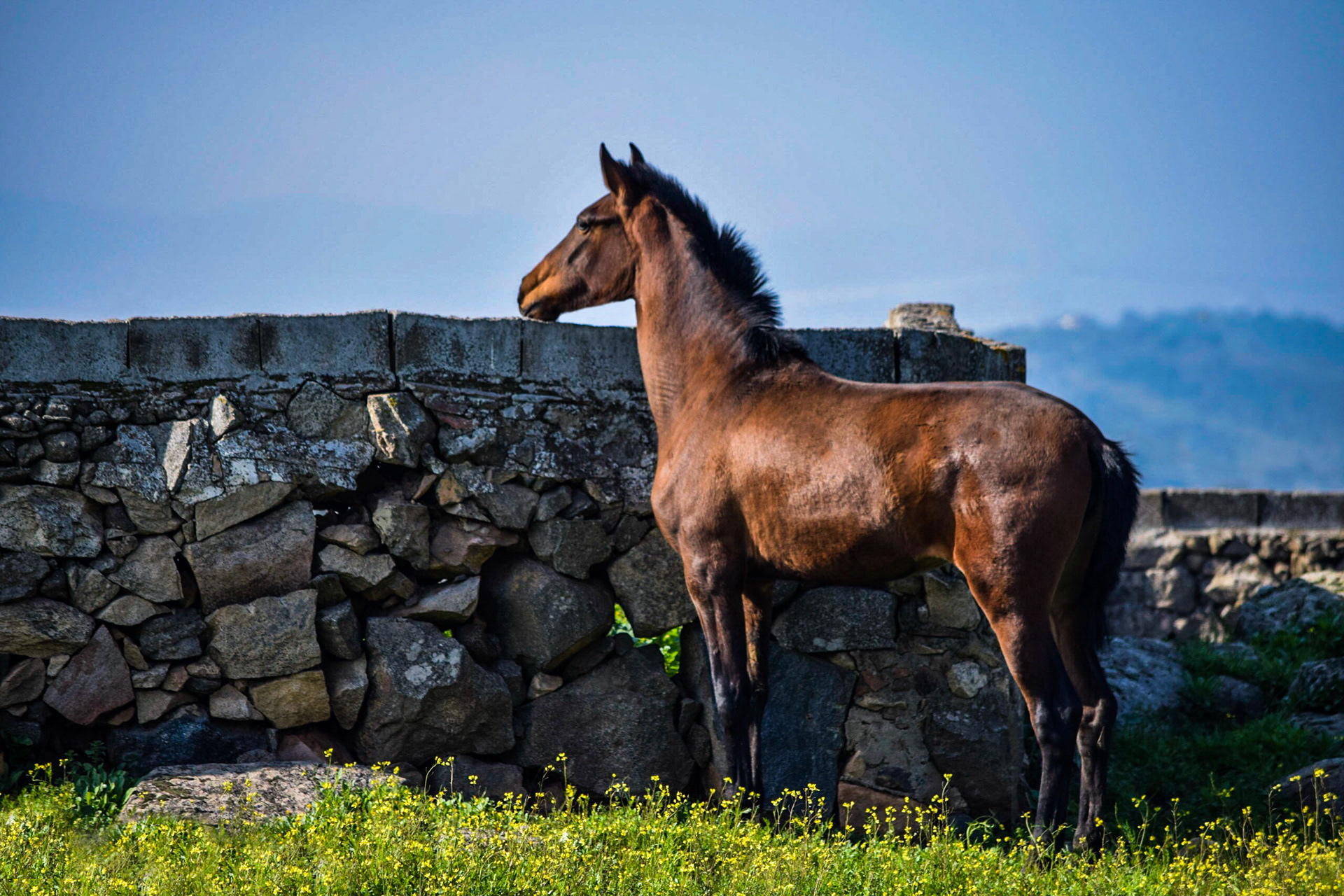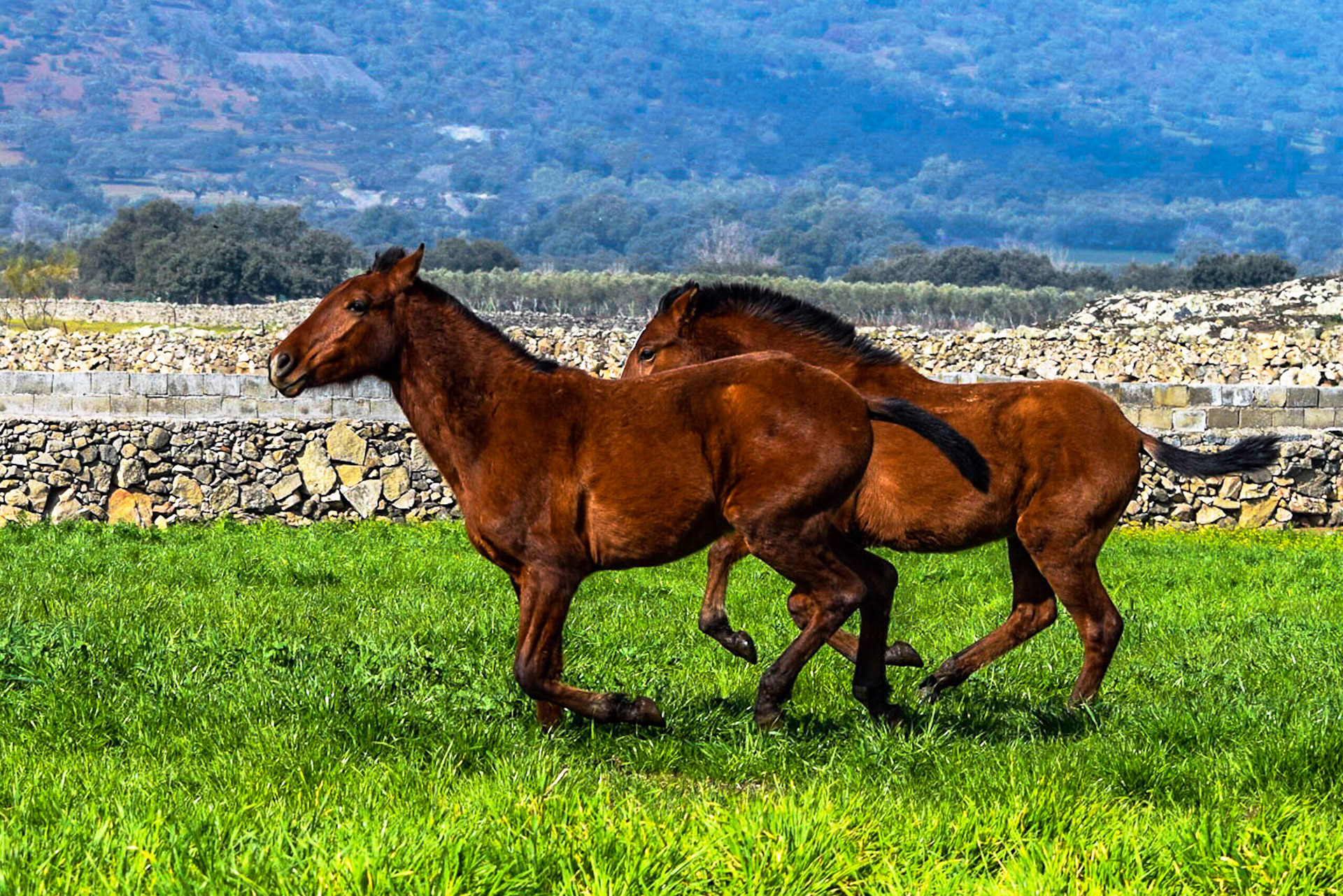 Speed competition, friendly fighting and lots of adventure in the fields of the smallest foals. These ones are colts bred of PRE Andalusian dressage lines, only 7 months, racing to see who is the fastest.