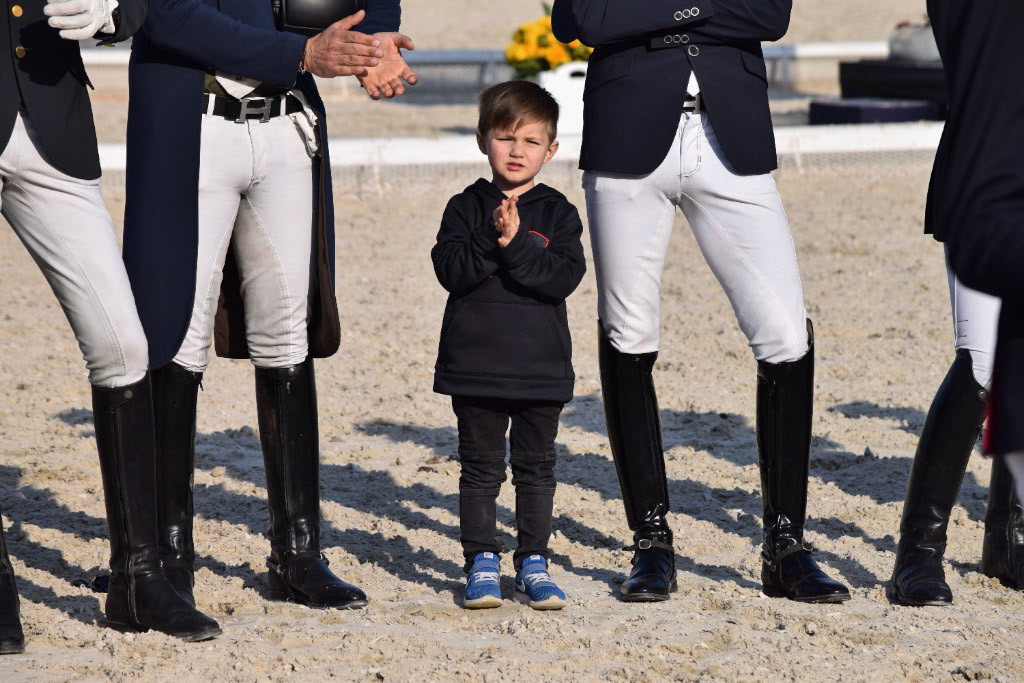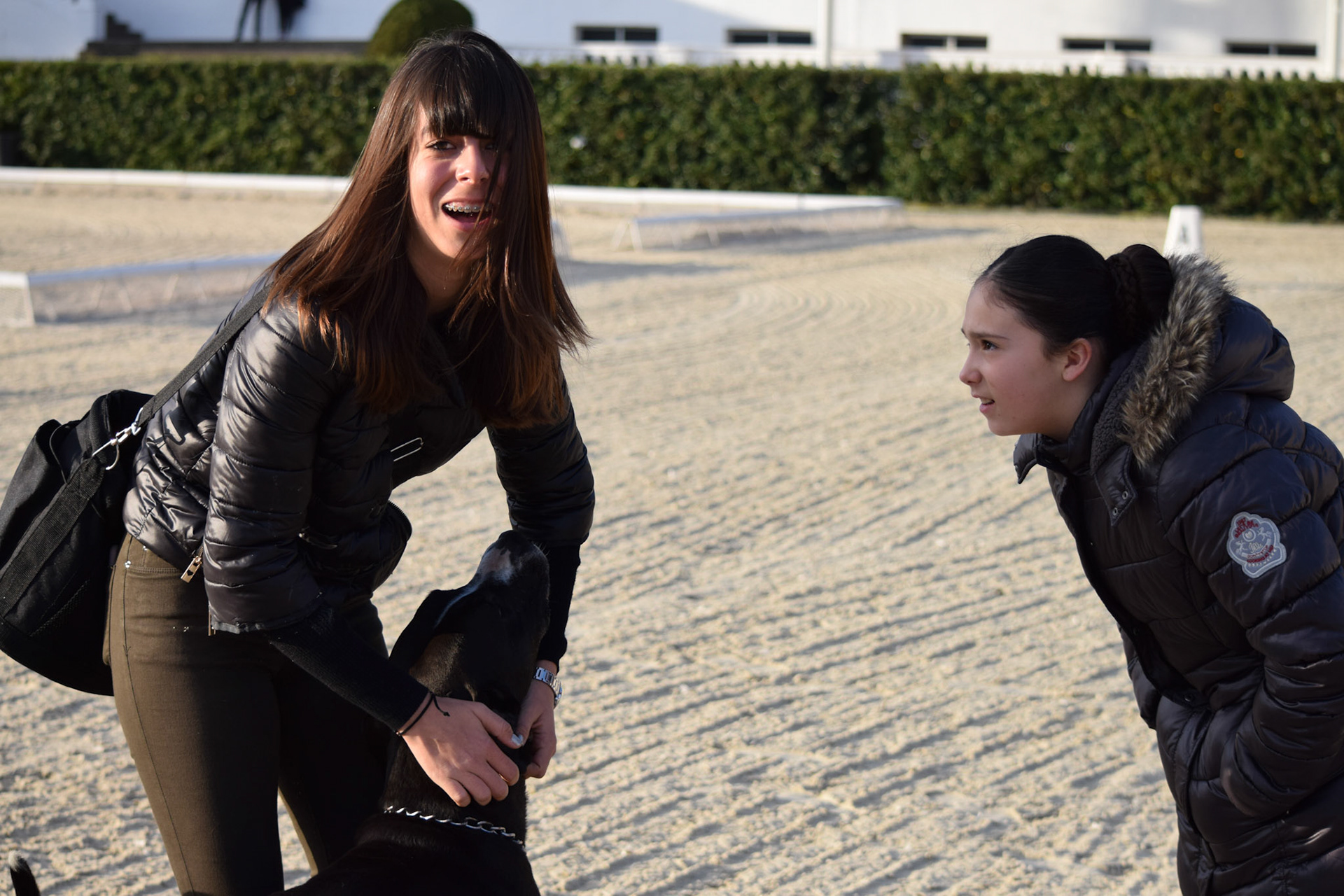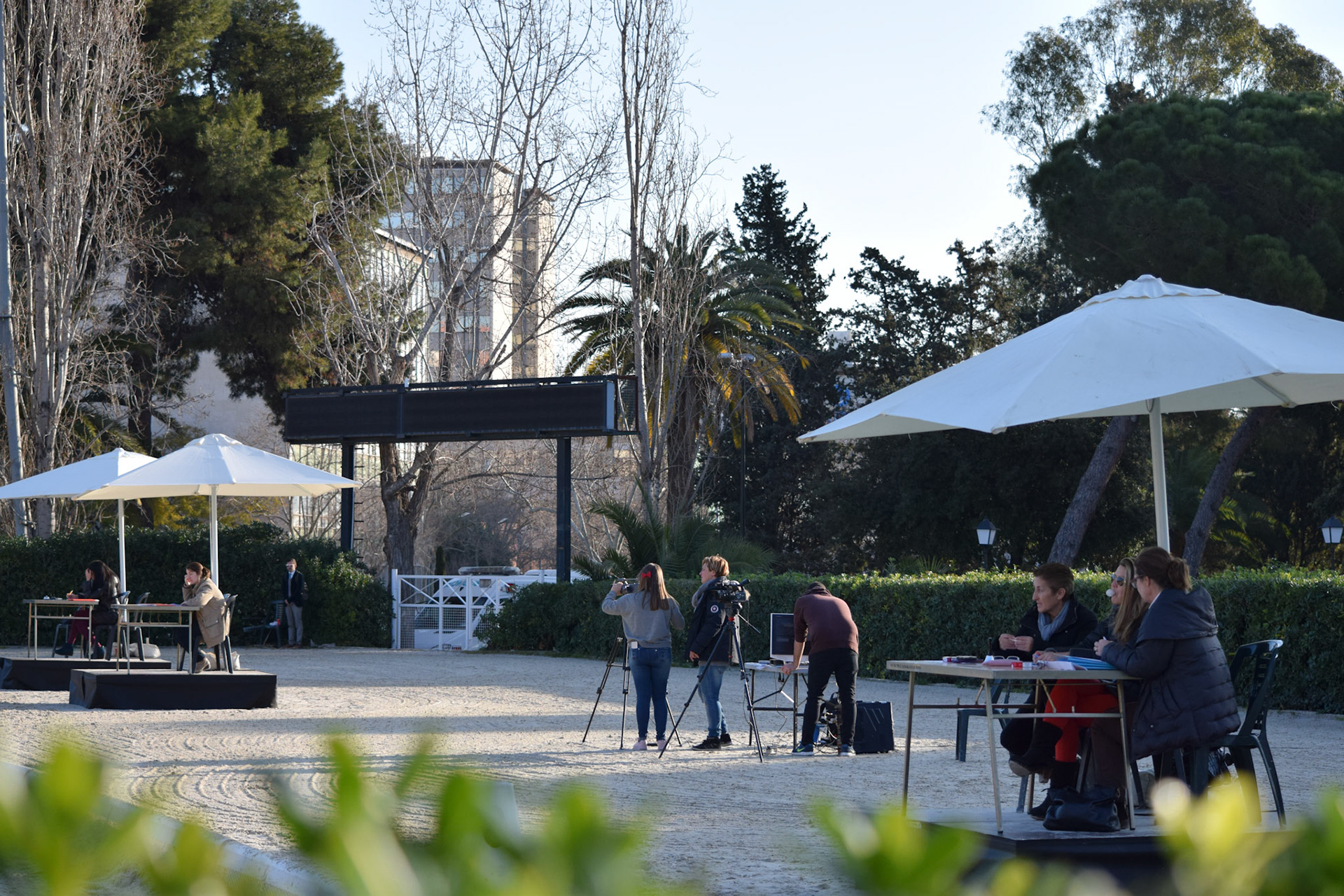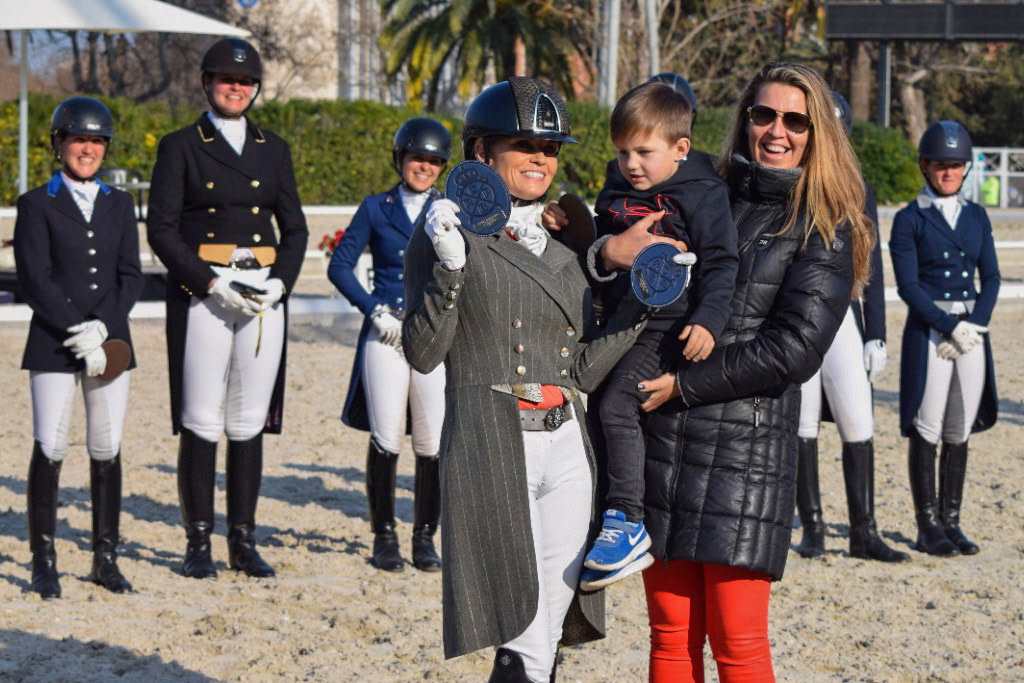 In horse circles, it sometimes happen that children rather go with their parents than stay at home, when the parents go riding. The son of Spanish Olympic rider 
Jordi Domingo
and 
Linda Swande
, dressage Champion of Catalunya, might be such a child. At least, he seemed pretty much at home when helping in receiving and thanking judge Toté Vignau for the medals. 
Meanwhile, the girls from Equitación de Bages in Manresa took care of one of the dogs, but only after making sure their team of riders, Marc Amat Montenegro, 
Laura Campos Duran
and Jaume Escamilla Girbau, competing with Velasco Gonzalez horses had received the celebrations they deserved.