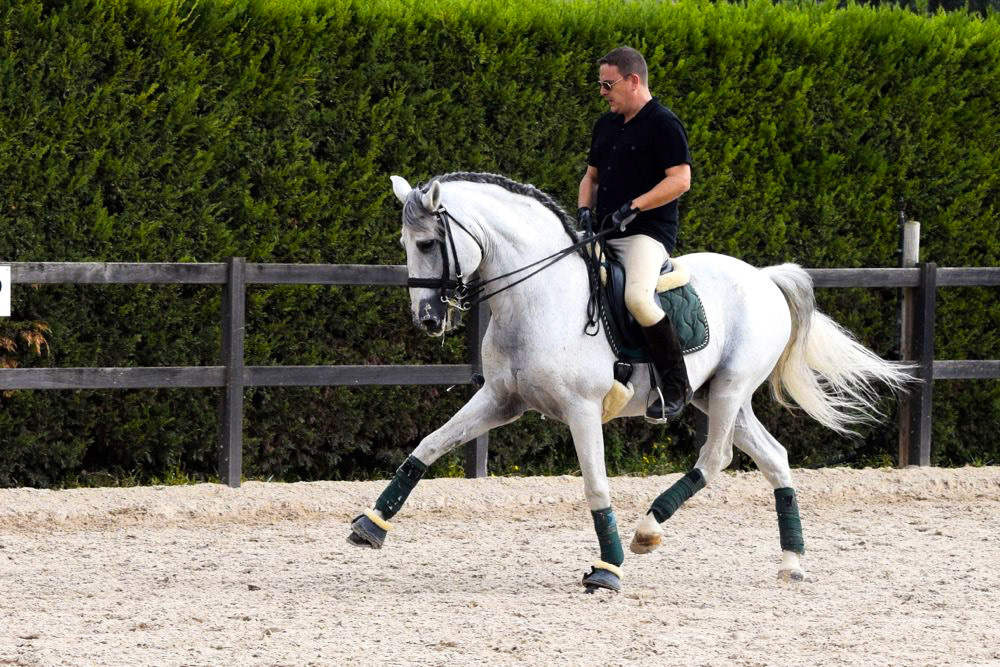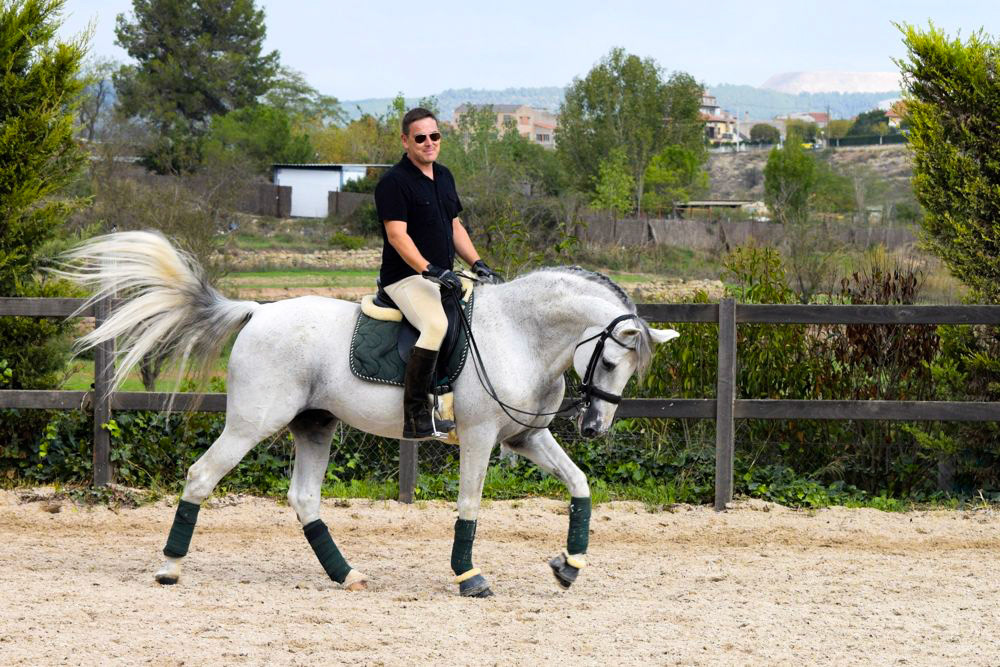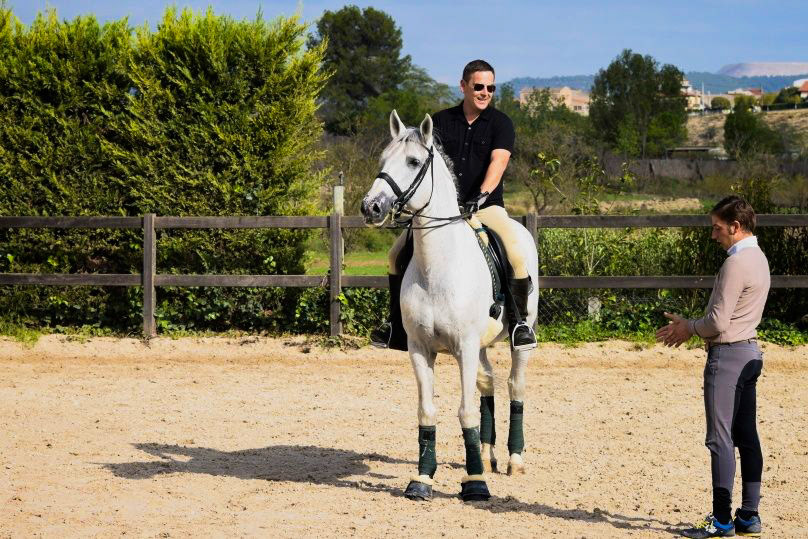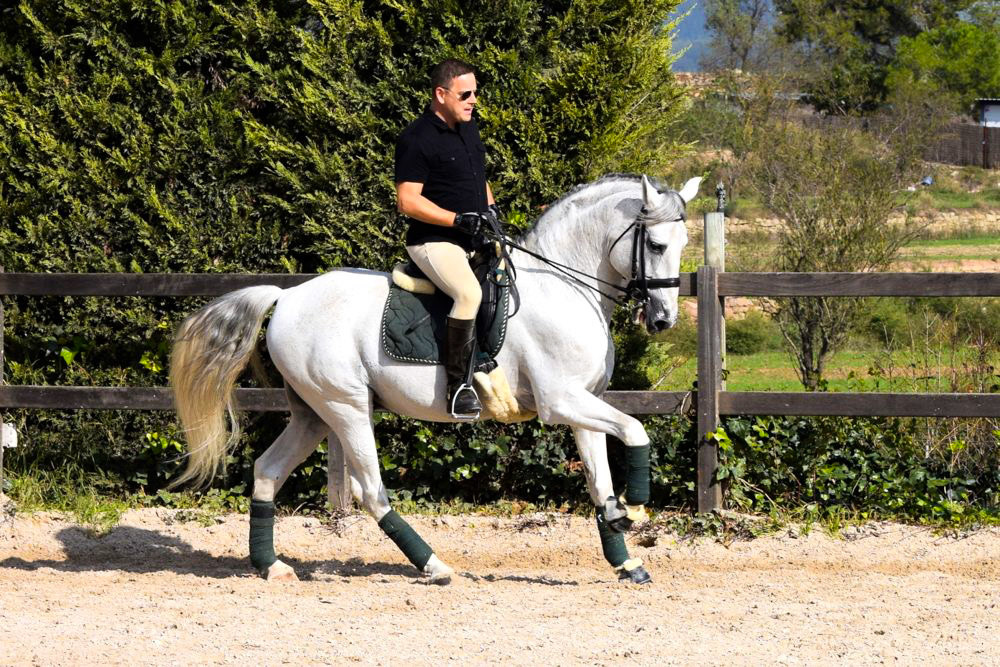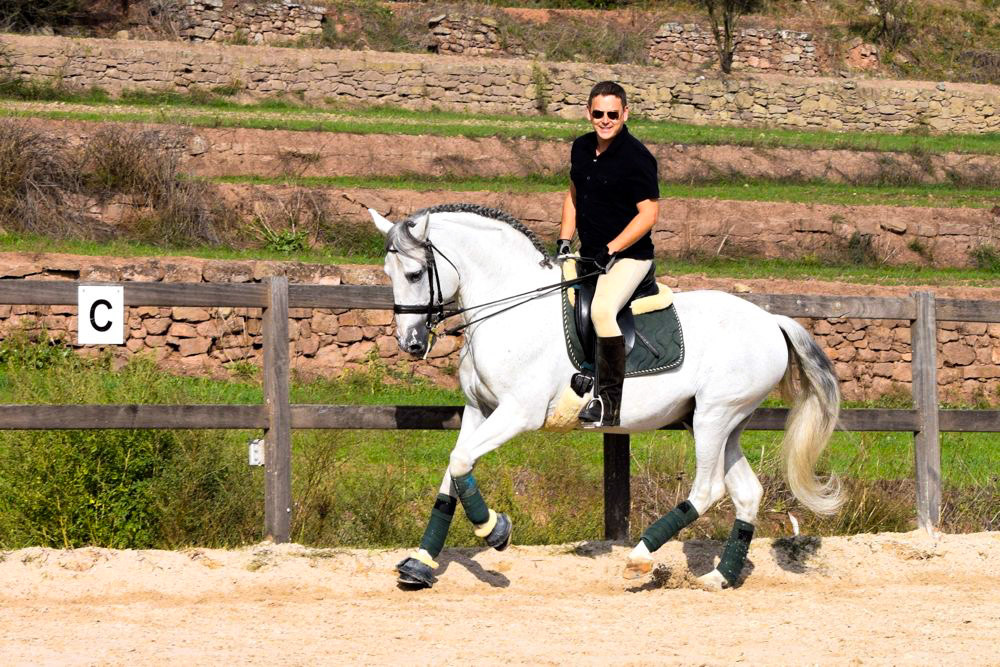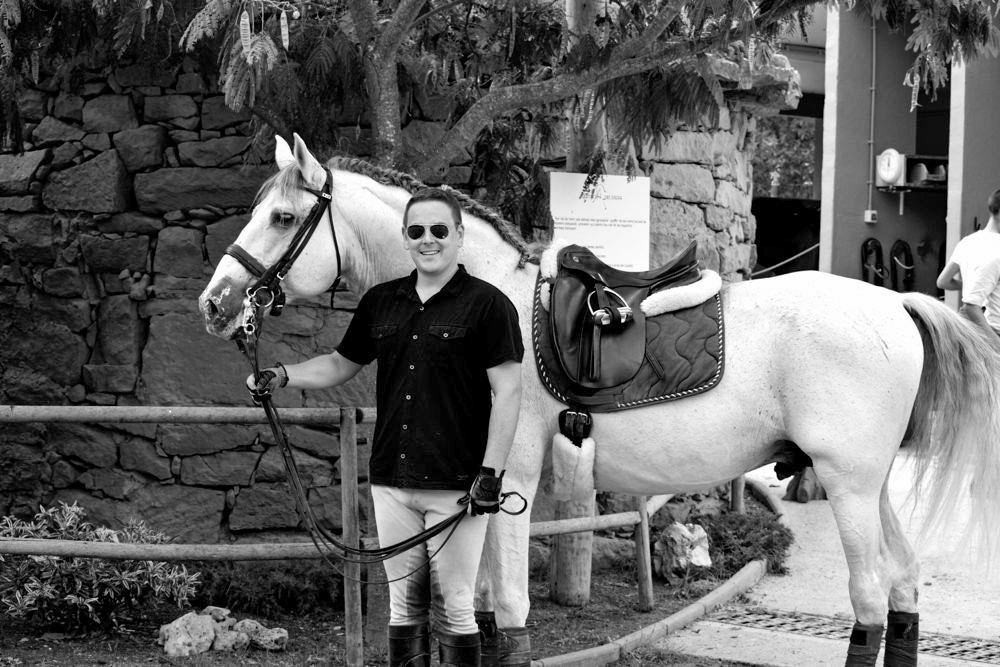 Riding PRE Andalusian Horses in Spain
Adam is a builder and amateur dressage rider that competes at the Prix St George level at home in Canada. 
After hearing about riding PRE Andalusian horses, and falling in love with their beauty. Adam decided to try one of these fairy-tale horses for himself. But no matter how hard he tried, he could not find any PRE Andalusian dressage horse in Canada. He decided to go Spain in search of the perfect horse, which is what led him to CavalReal.

One sunny winter morning, the day for riding a PRE Andalusian horse had come.
As he sat up on the white PRE Andalusian stallion, he felt apprehension. Most warmblood horses are castrated to be more easily, but this Spanish one was not. As he started the class, he soon relaxed into the connection between him and his horse. As the connection improved, so were the exercises he was able to do. 
Soon Adam was doing the advanced exercises, as he had done nothing else in life. Dressage trainer Marc Amat, a Spanish competition rider, complemented him for his increasingly good seat and stable hands. 
After his class and once he got off the horse, Adam was all smiles and happiness. He said that more than anything, the connection he had felt with the horse while riding was beyond anything he'd ever felt before.
The fact that it was also warm and sunny, and that he could ride in a t-shirt while it was actually snowing back home did not make things worse. Riding PRE Andalusian horses in Spain can be quite a pleasure, especially as
the weather in Spain is mostly warm and sunny
 – even when the weather is bad back home. 
Here below you can hear for yourself what Adam had to say about his ride.

Thank you! We will get back to you shortly.