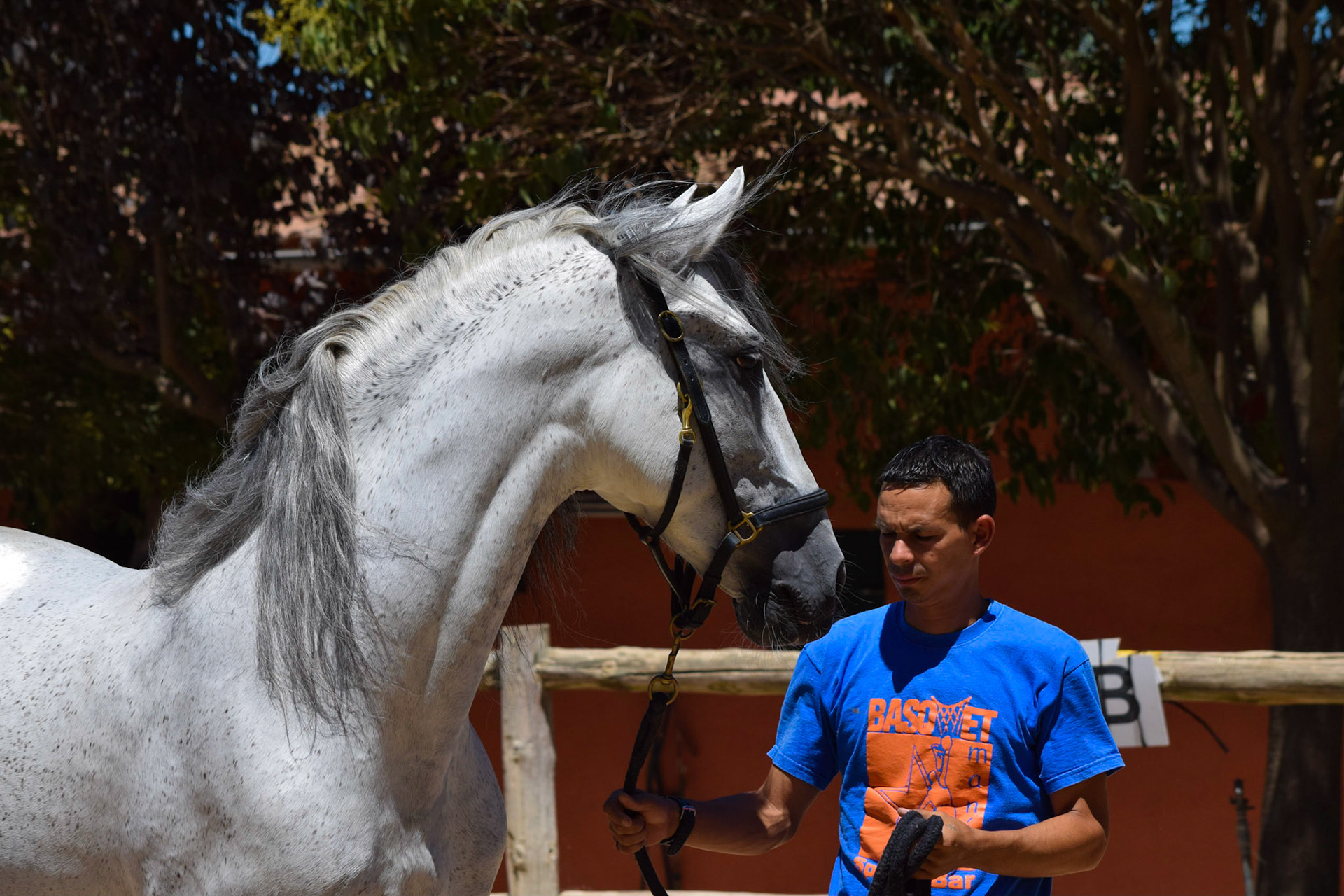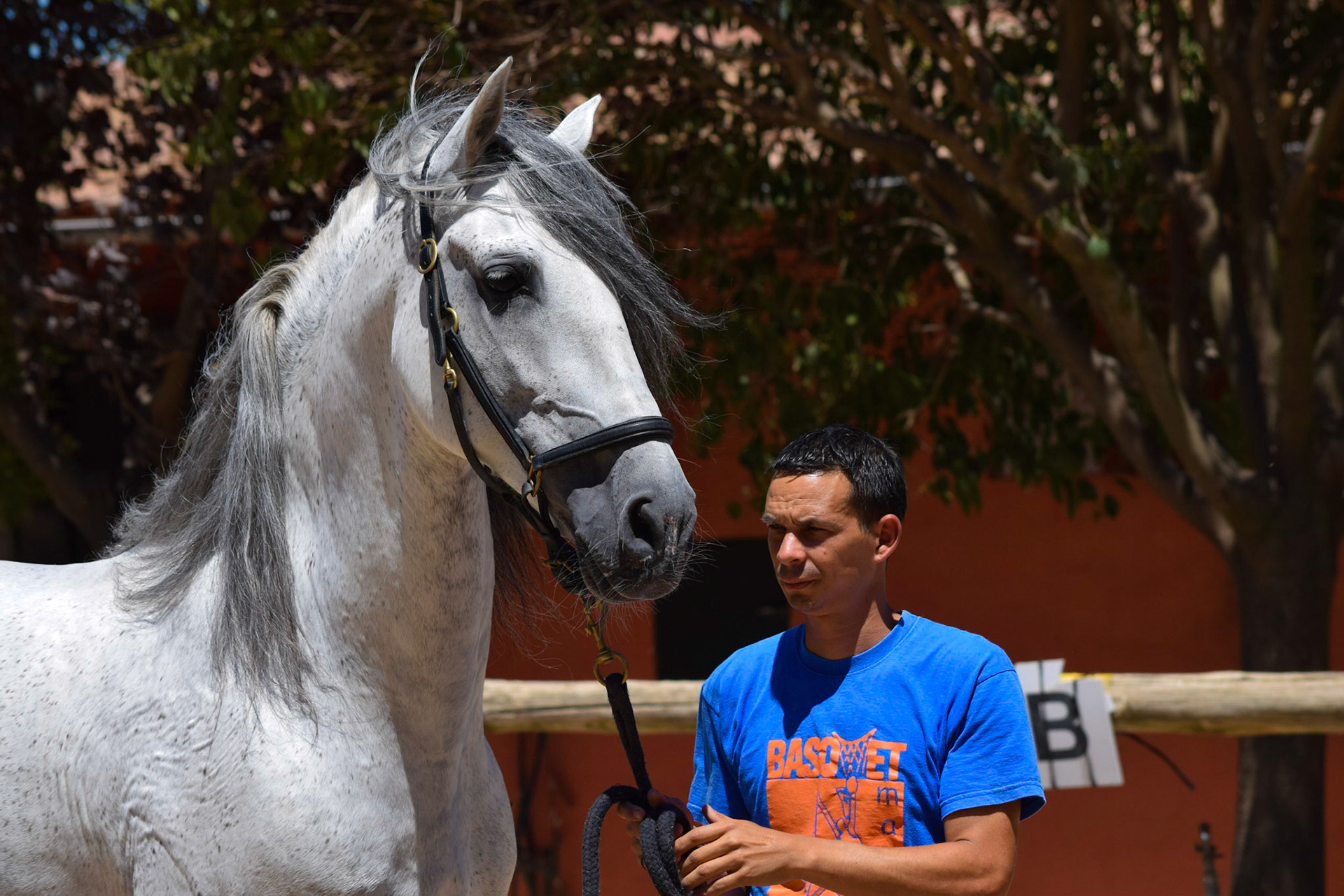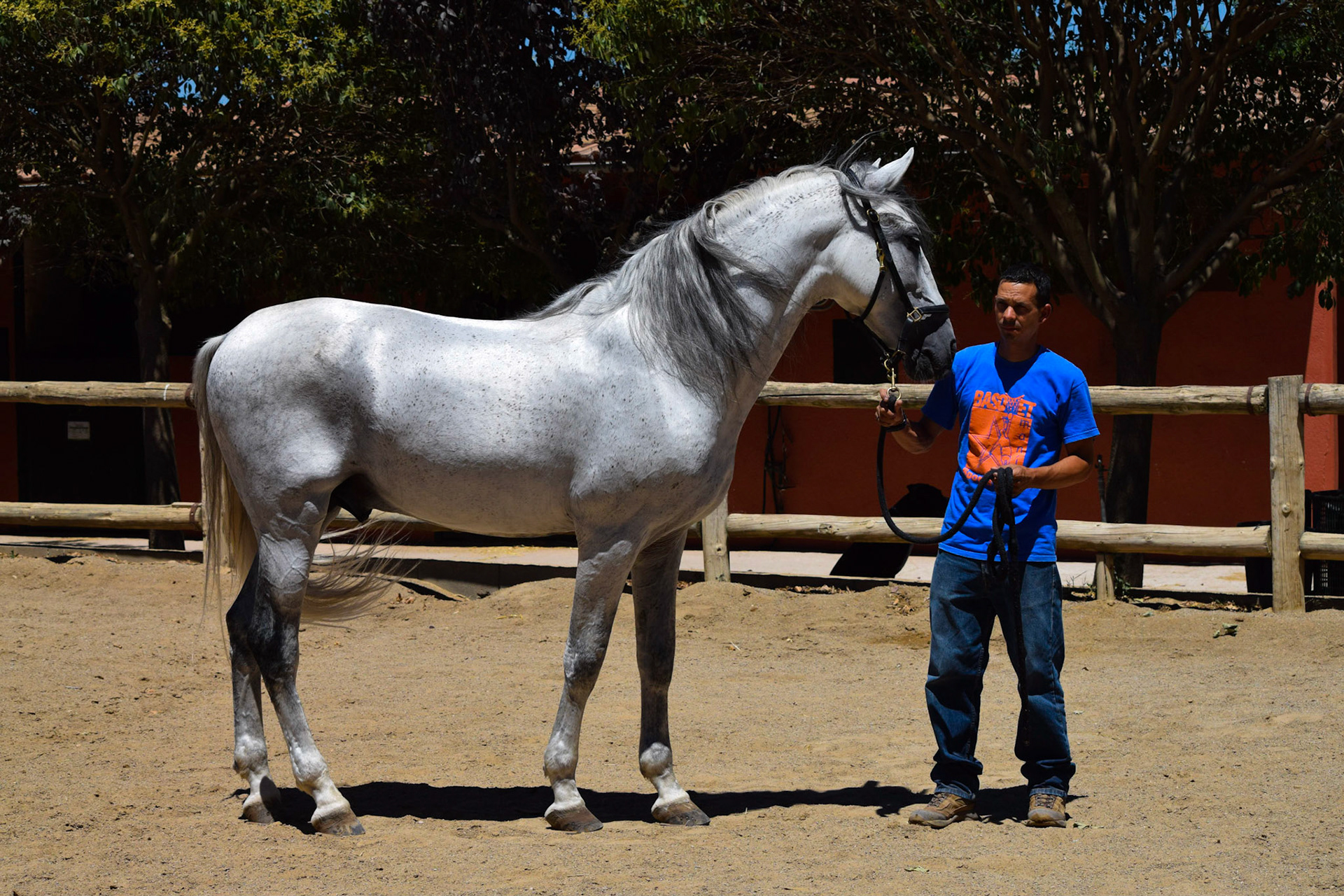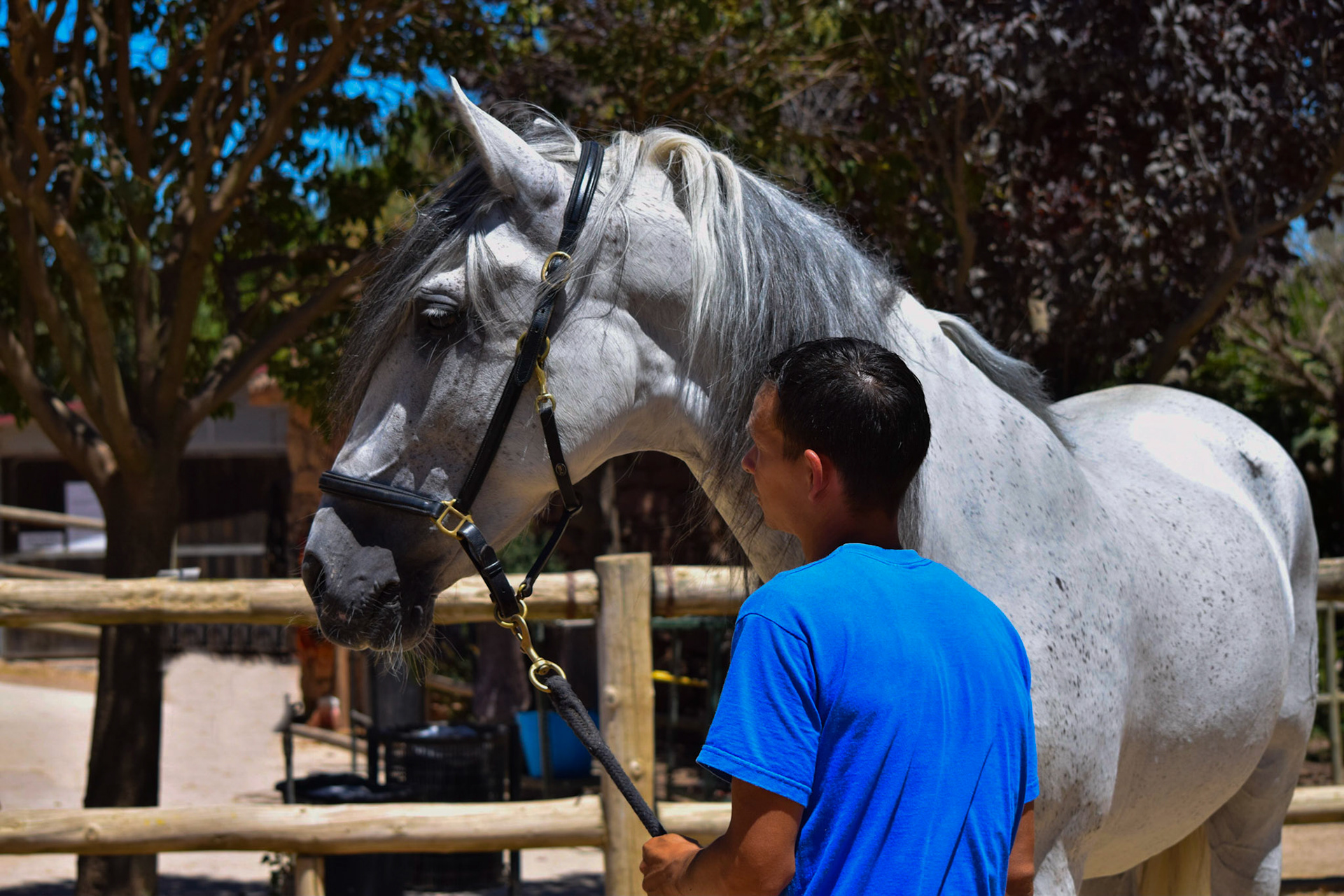 FEI PRE dressage horse for sale in Spain. A tall and expressive
PRE Andalusian dressage horse
 that has competed for many years in FEI dressage. A very generous and kind horse at heart, he thrives from the care and attention of his rider. He is always ready to shine for him or her. 
This is the perfect FEI PRE dressage horse horse for a child, young rider or dressage amateur that wants to enjoy and have fun while training at the home or in the competition arena. 
An ambitious horse that loves to work, he does lateral work and is currently working on his changes. This beautiful PRE Andalusian dressage horse is currently in training with a professional FEI dressage trainer, in Spain.
Pura Raza Española (PRE) stallion born 2006,16.53 hh/168 cm  | Temperament: Expressive, gentle and perfectly well-behaved| Price: 15 - 25.000€ | Easiest Viewing Access from: Sevilla, Malaga, Madrid, Cadiz, Gibraltar, Lisbon or Faro airports