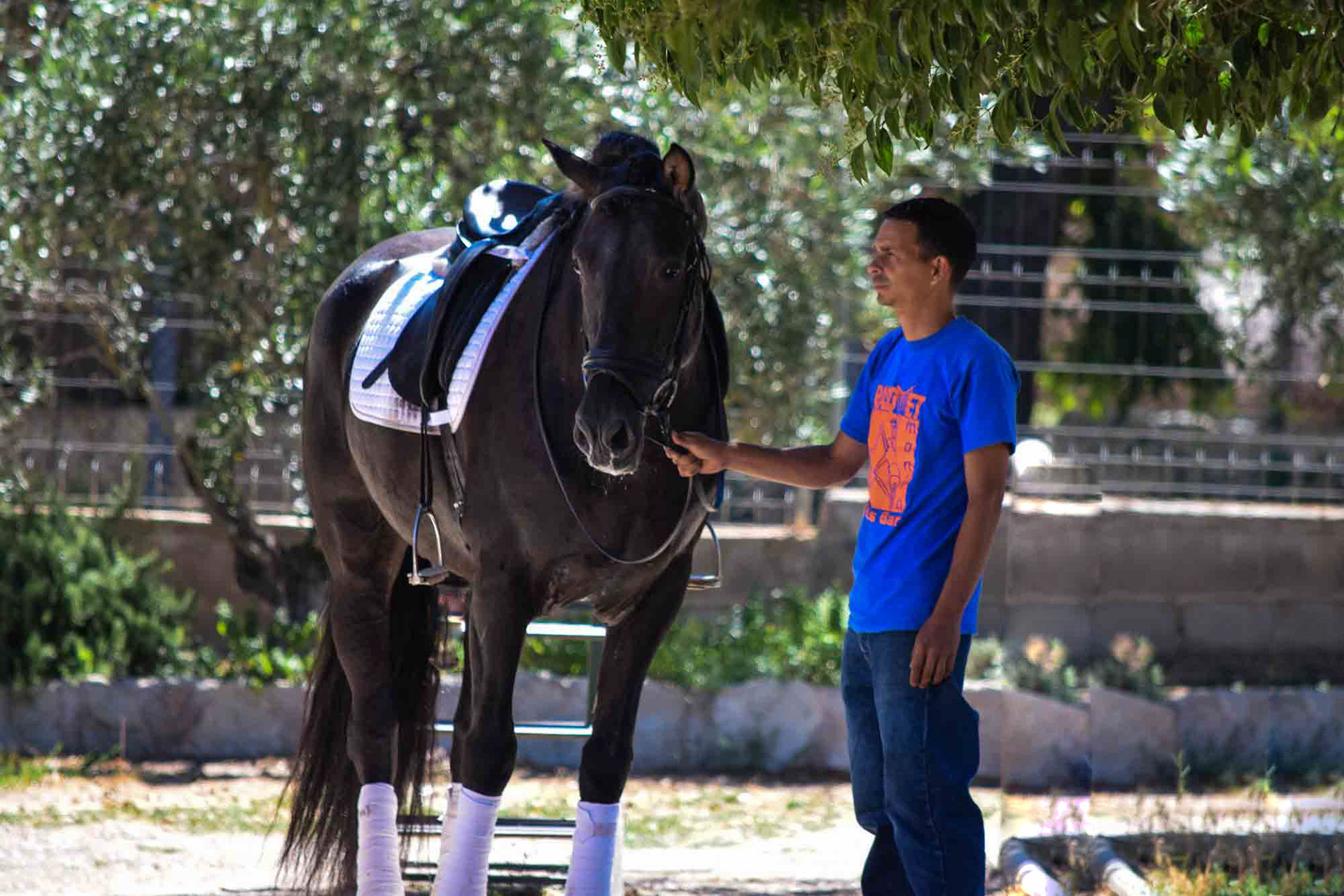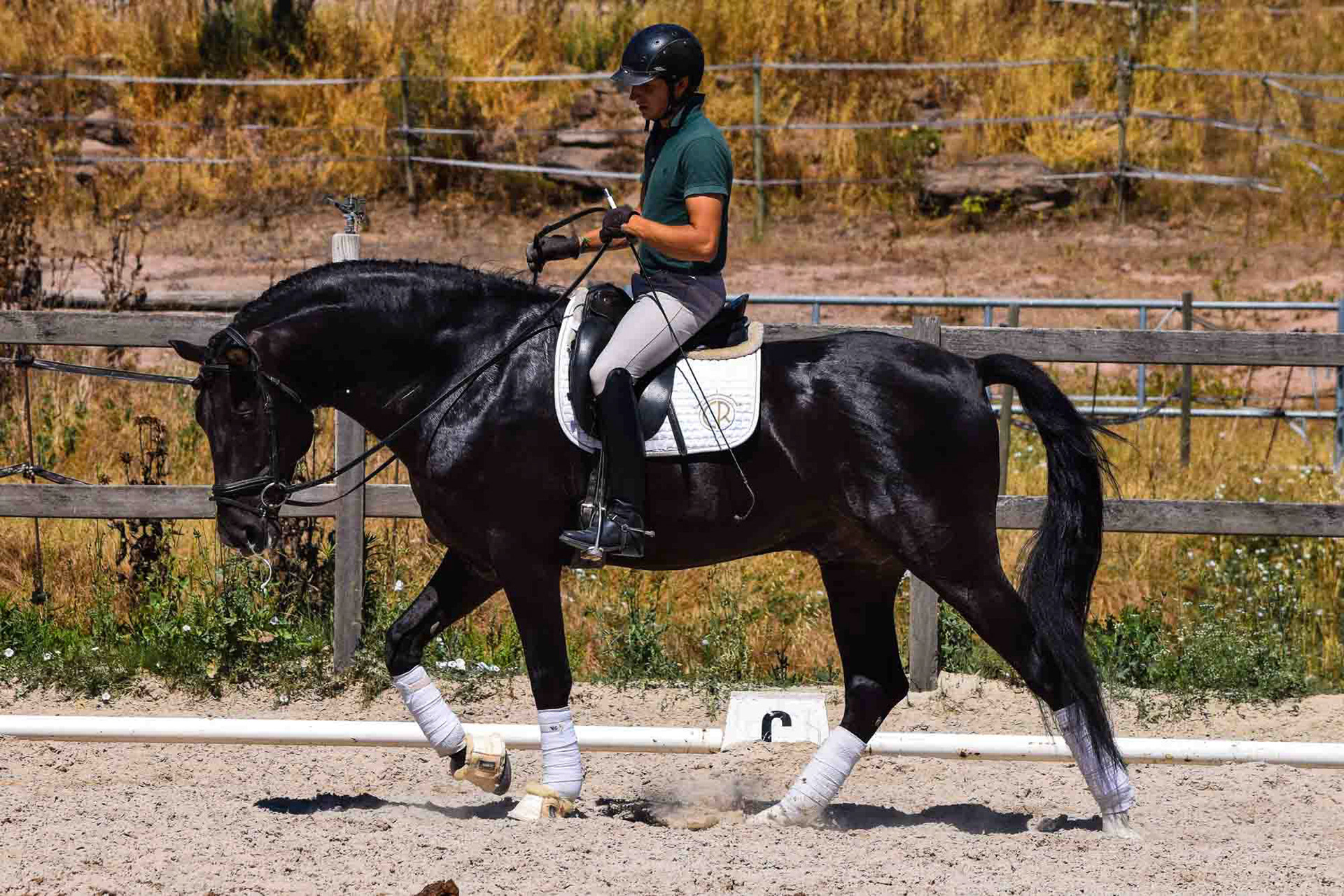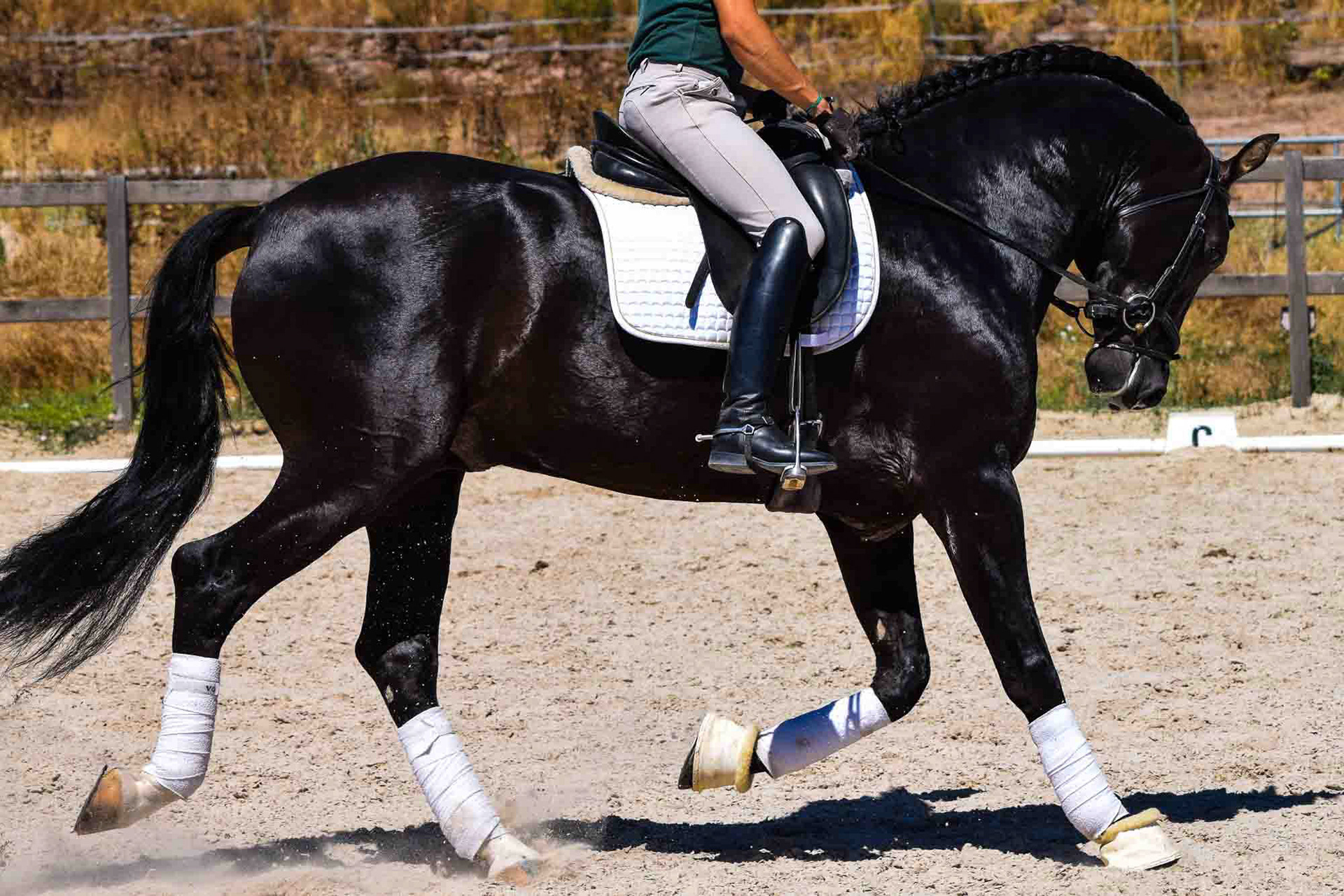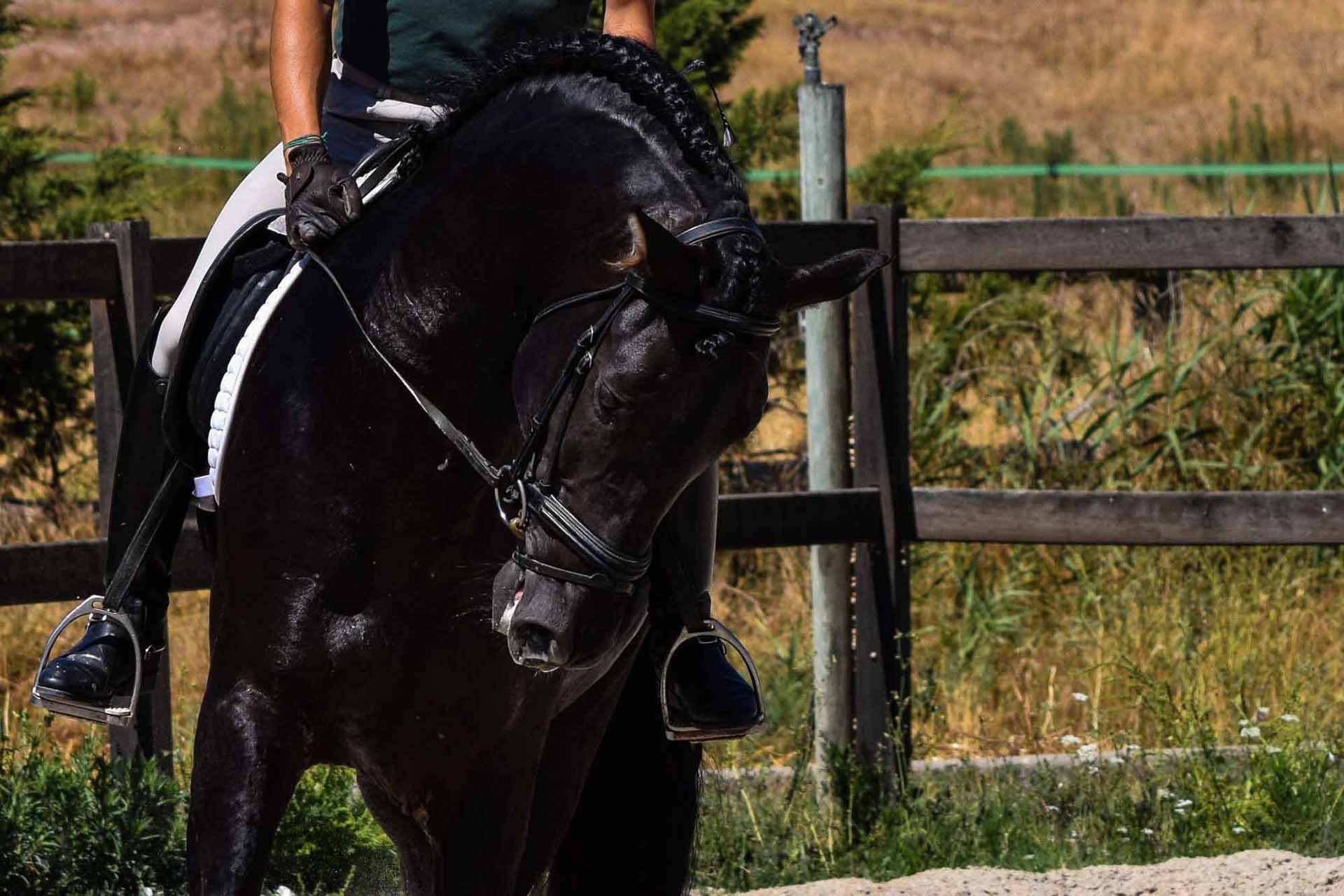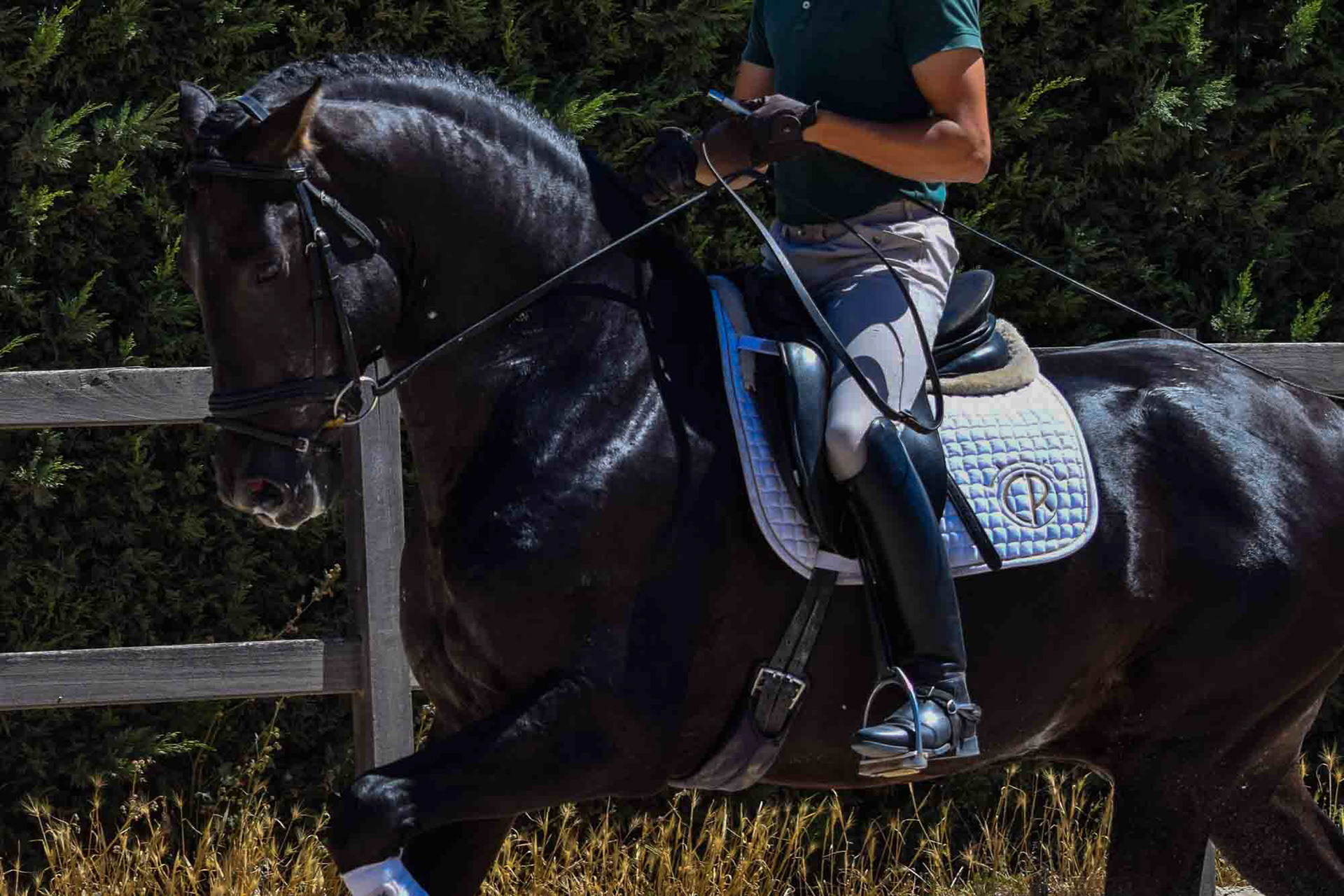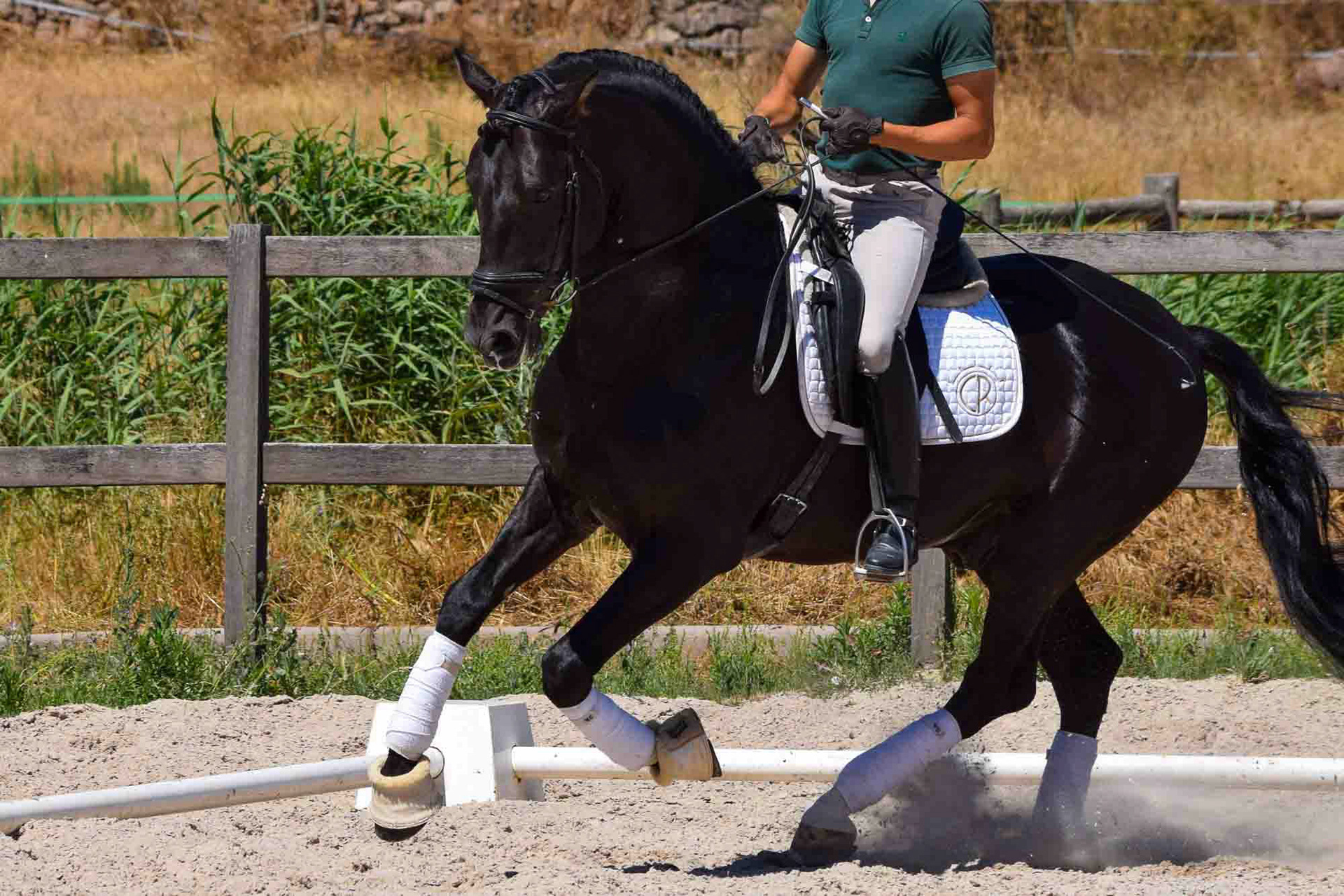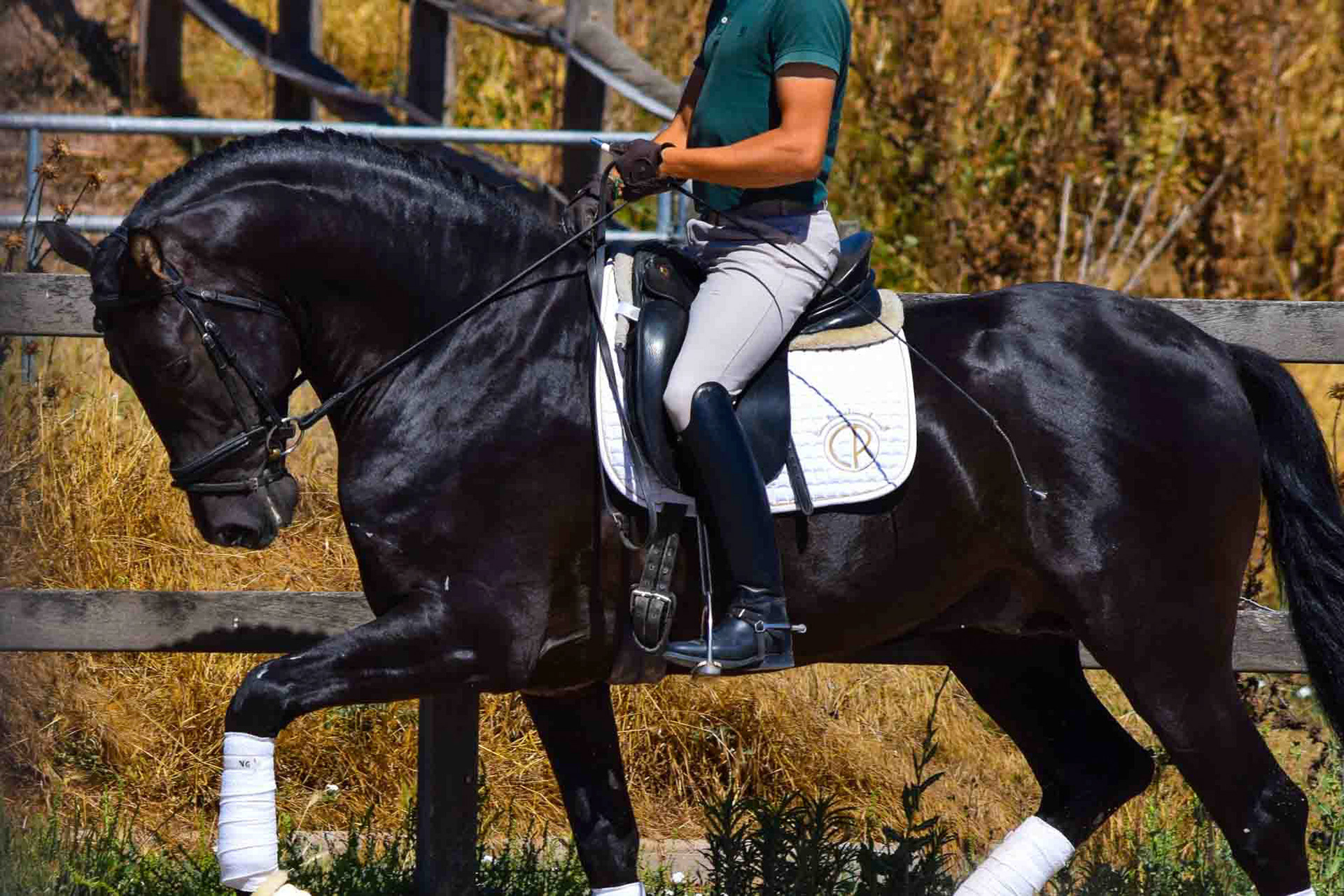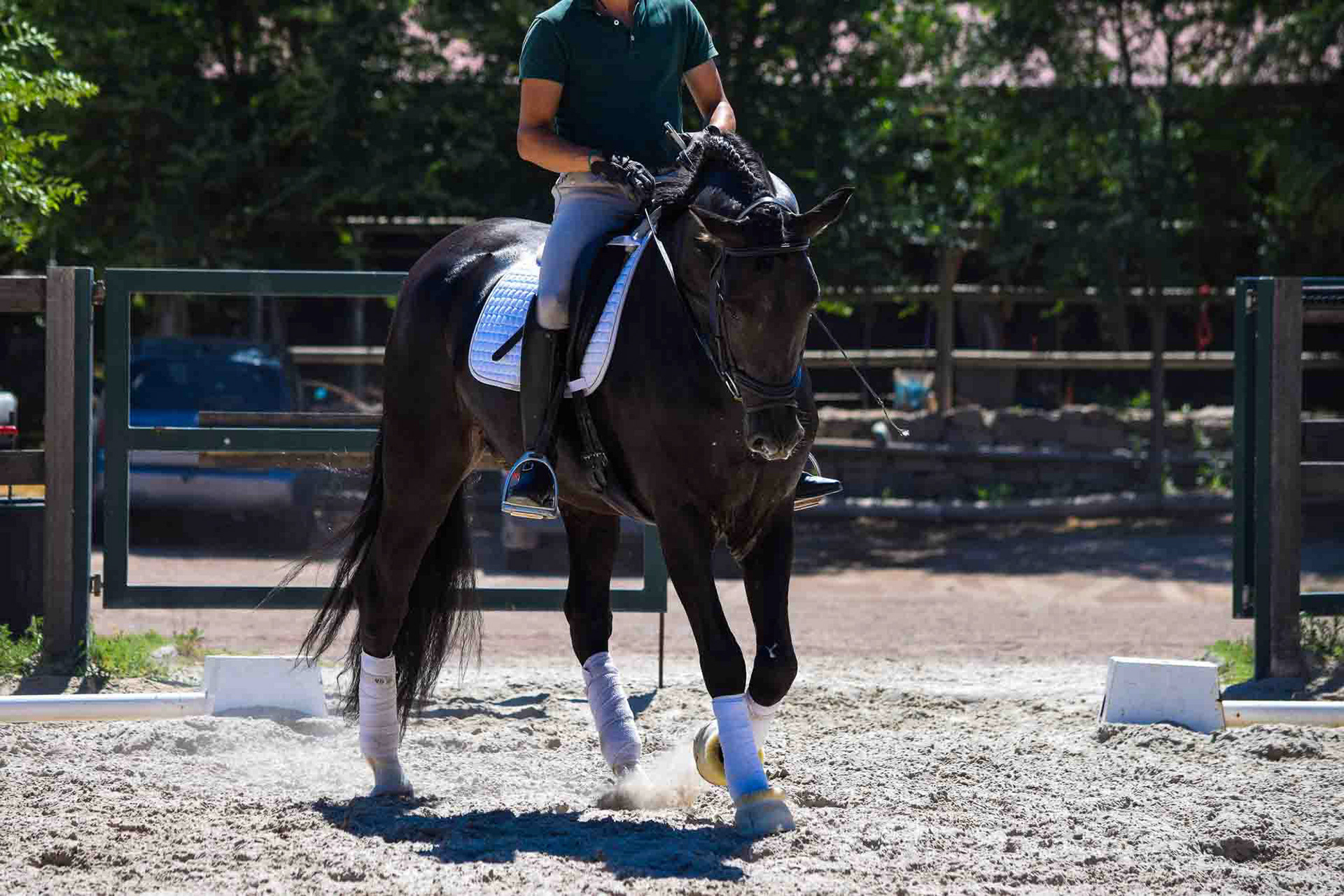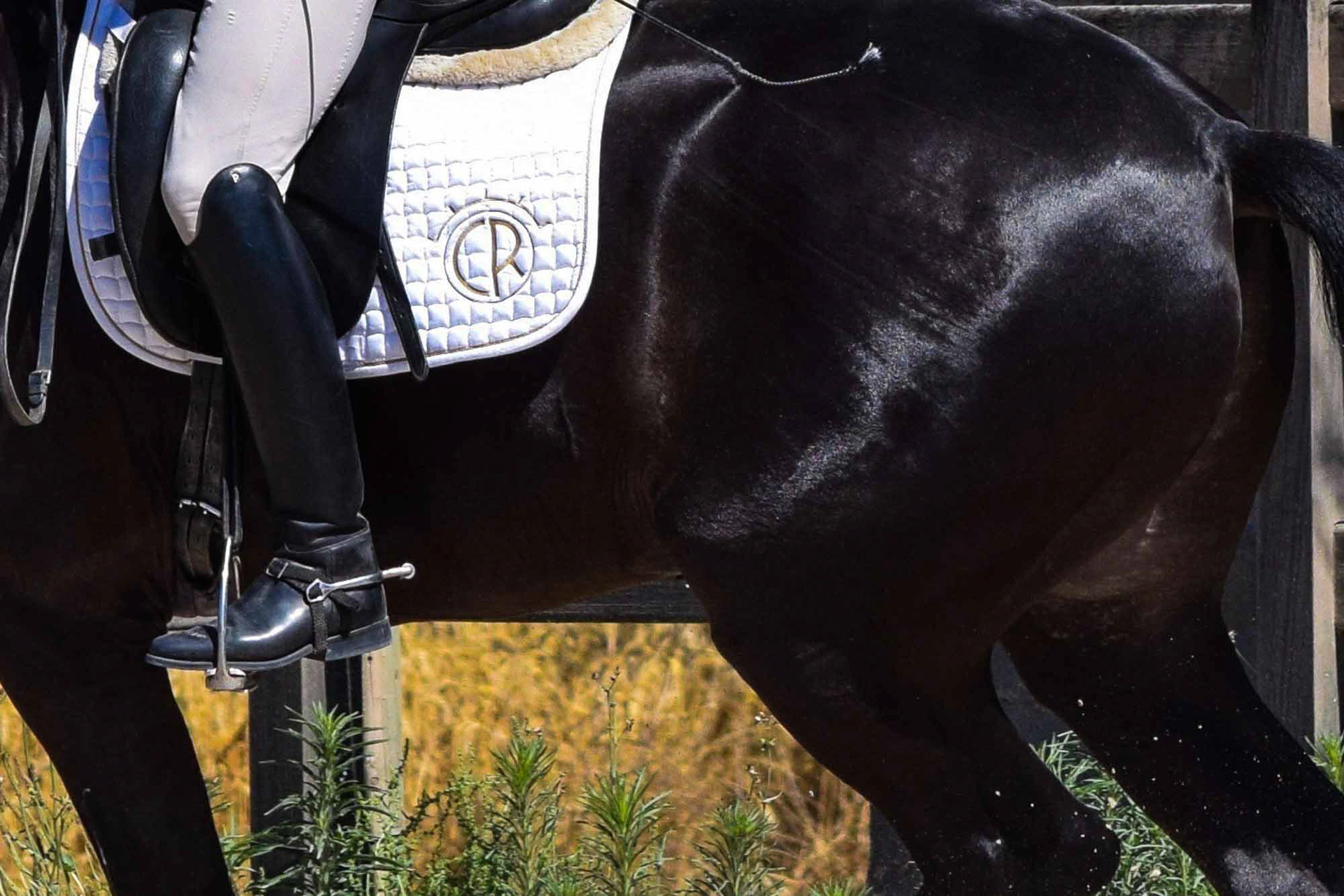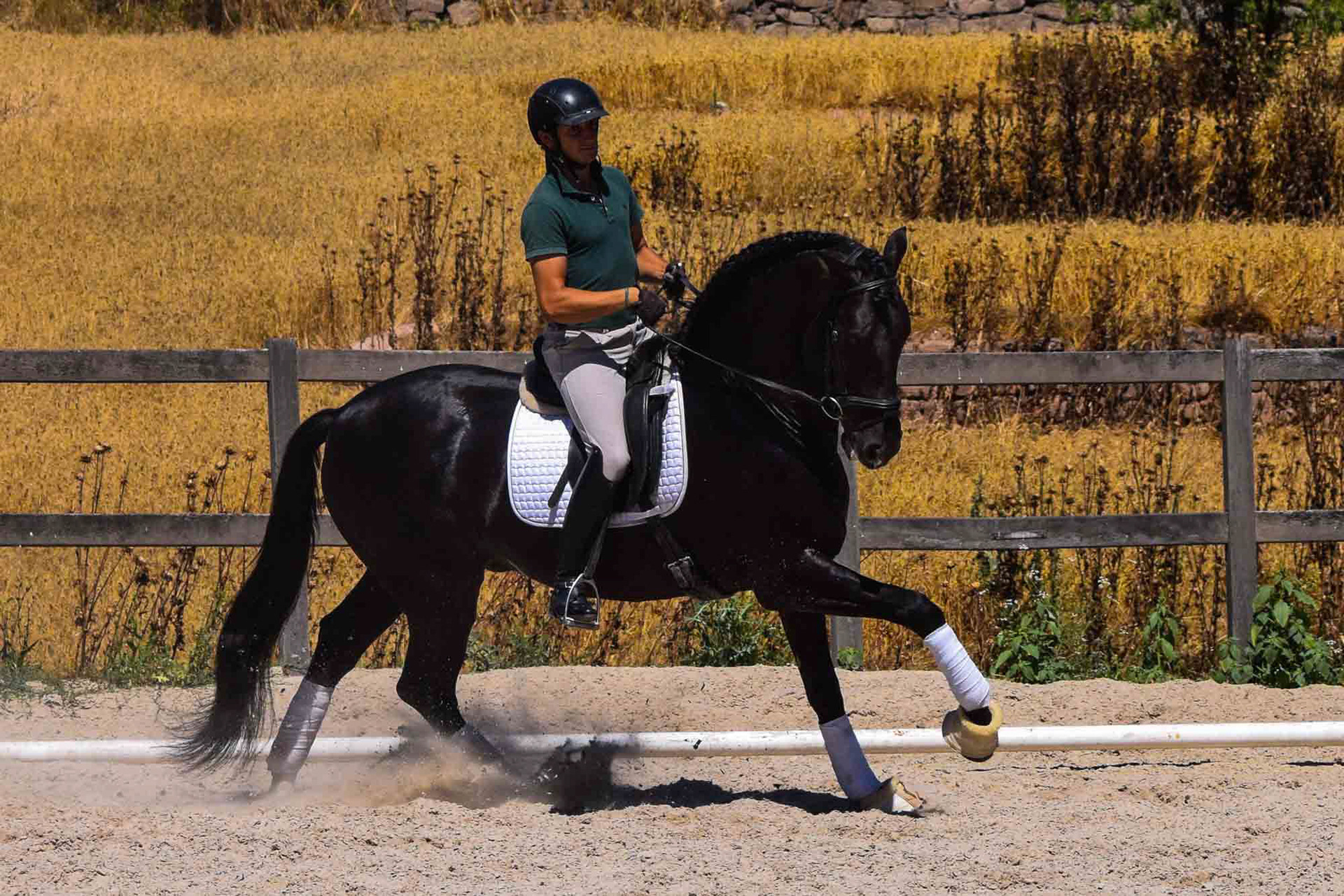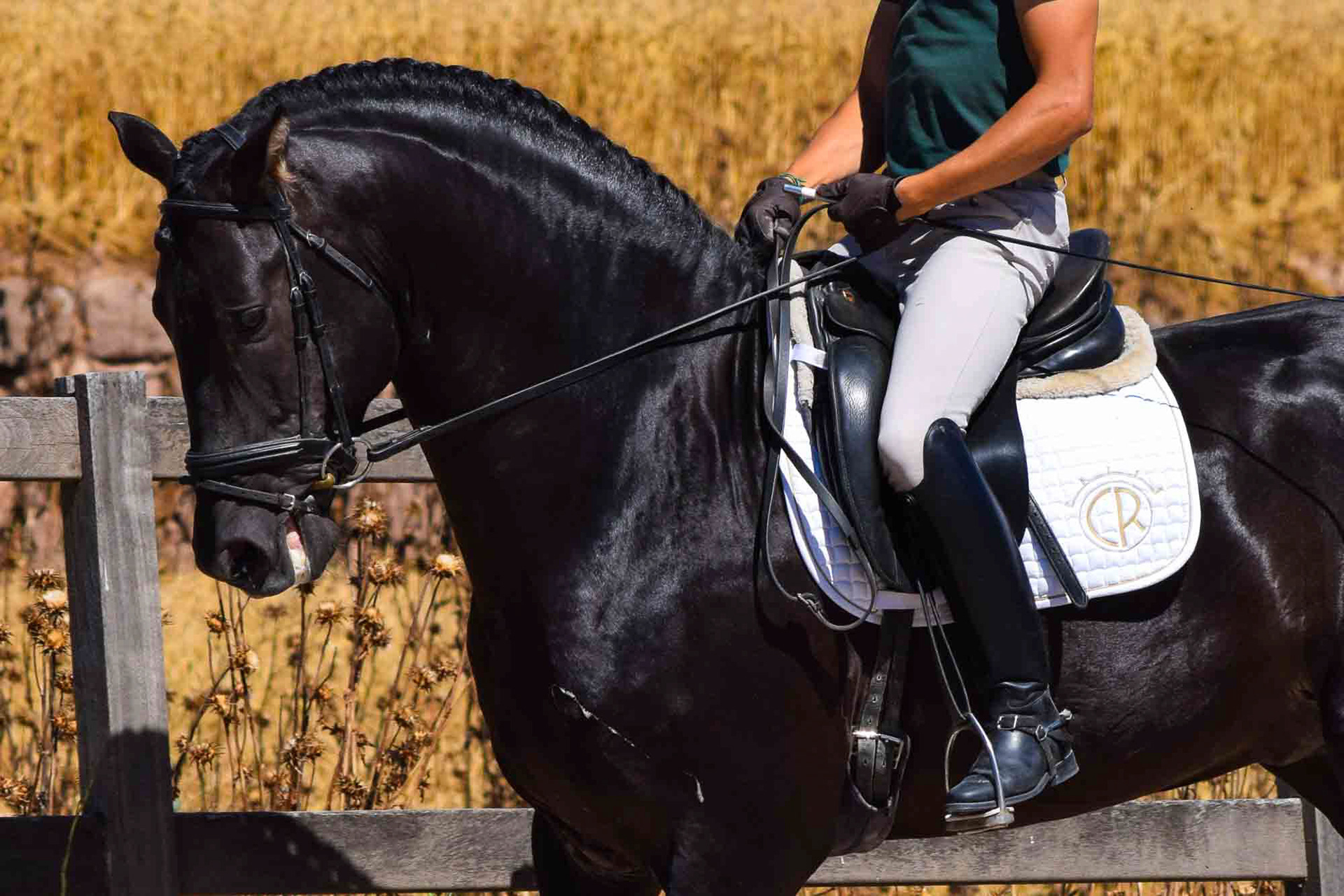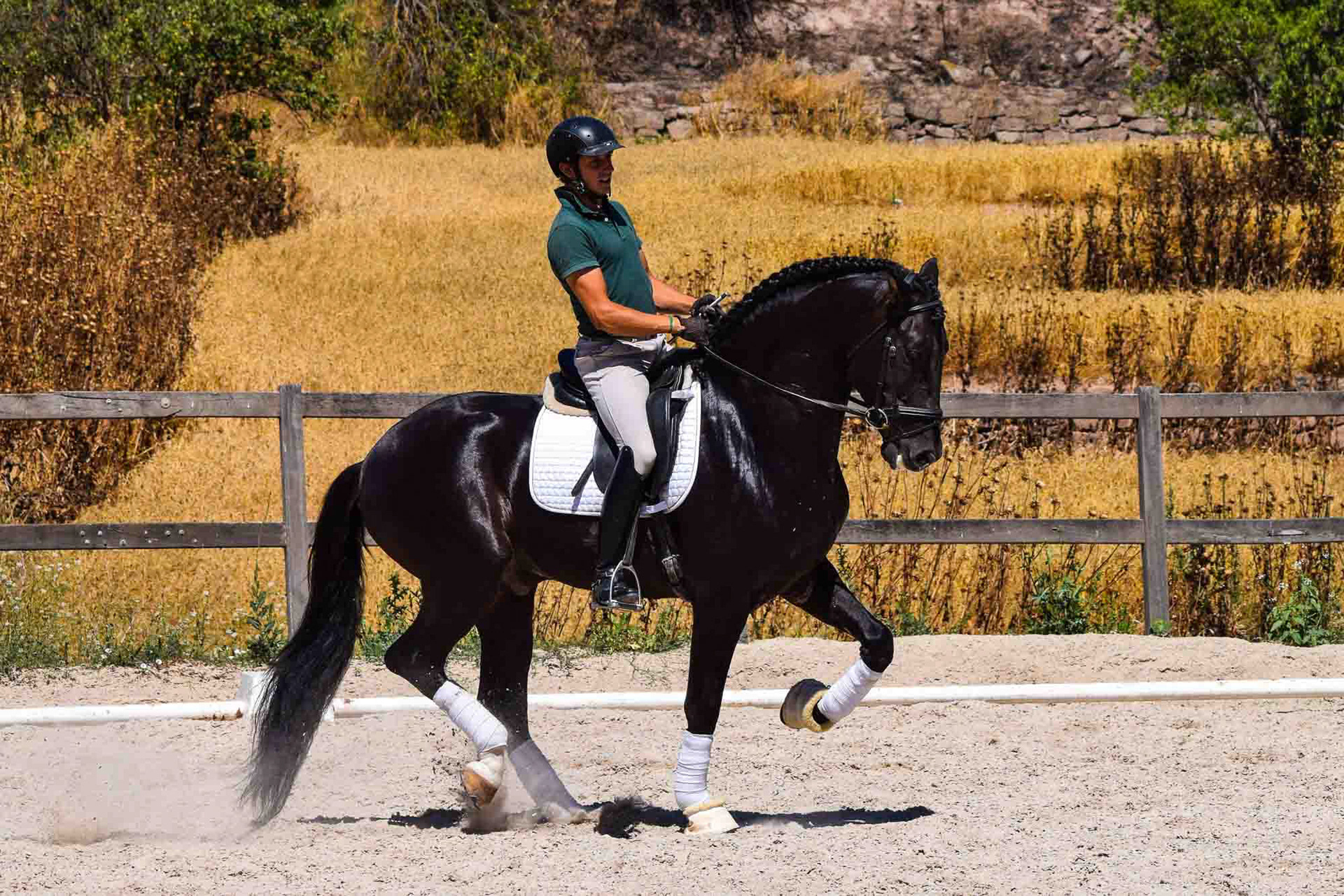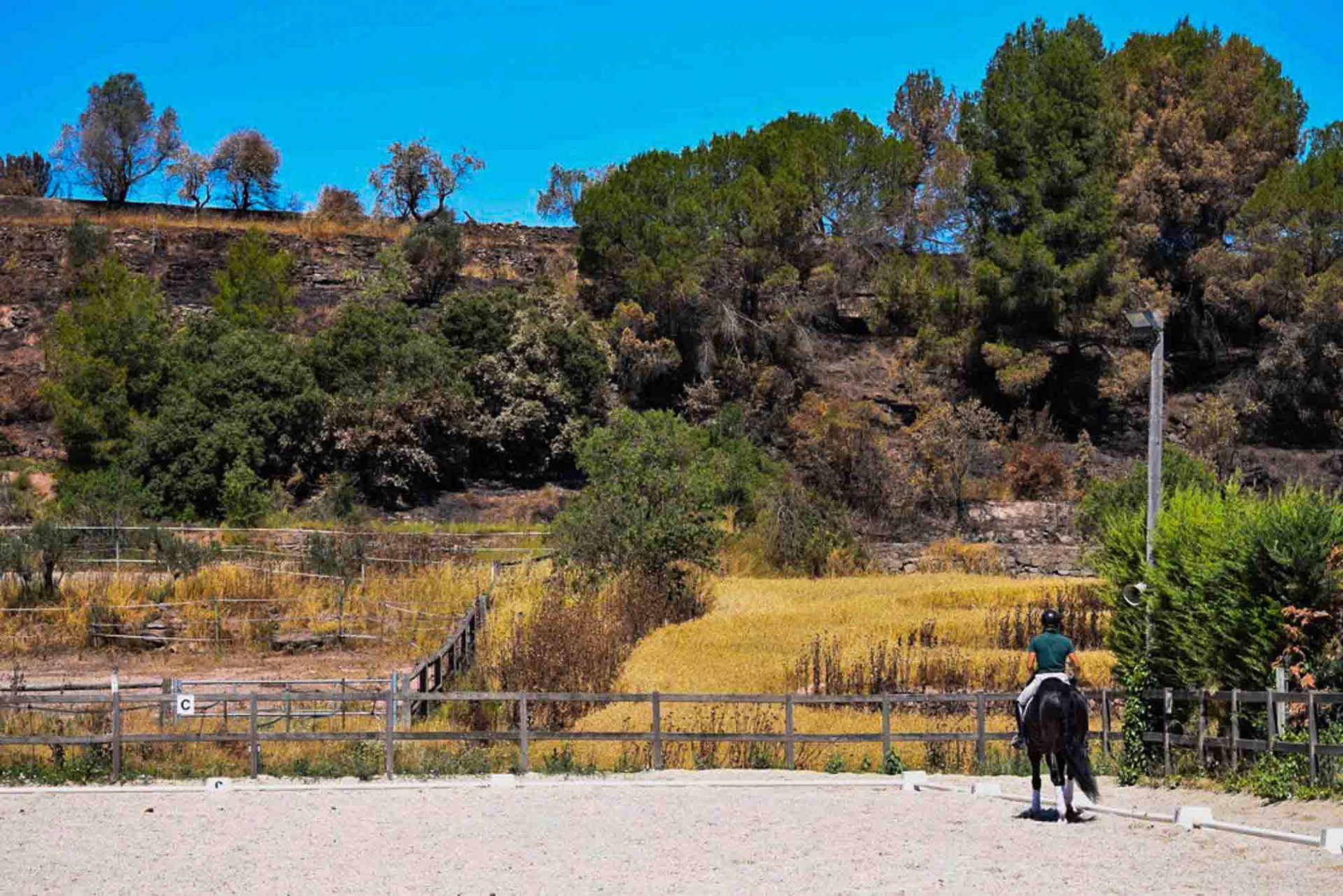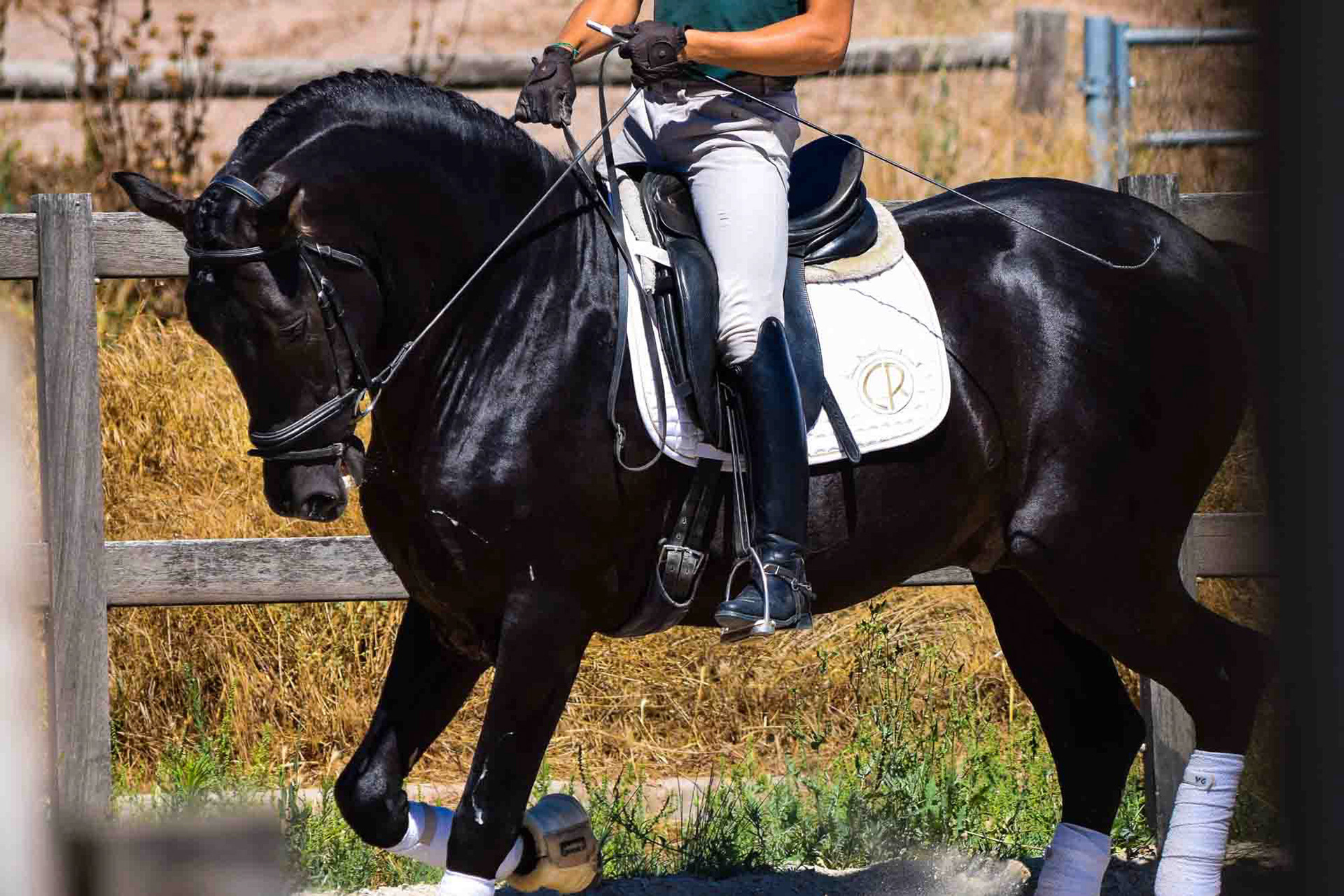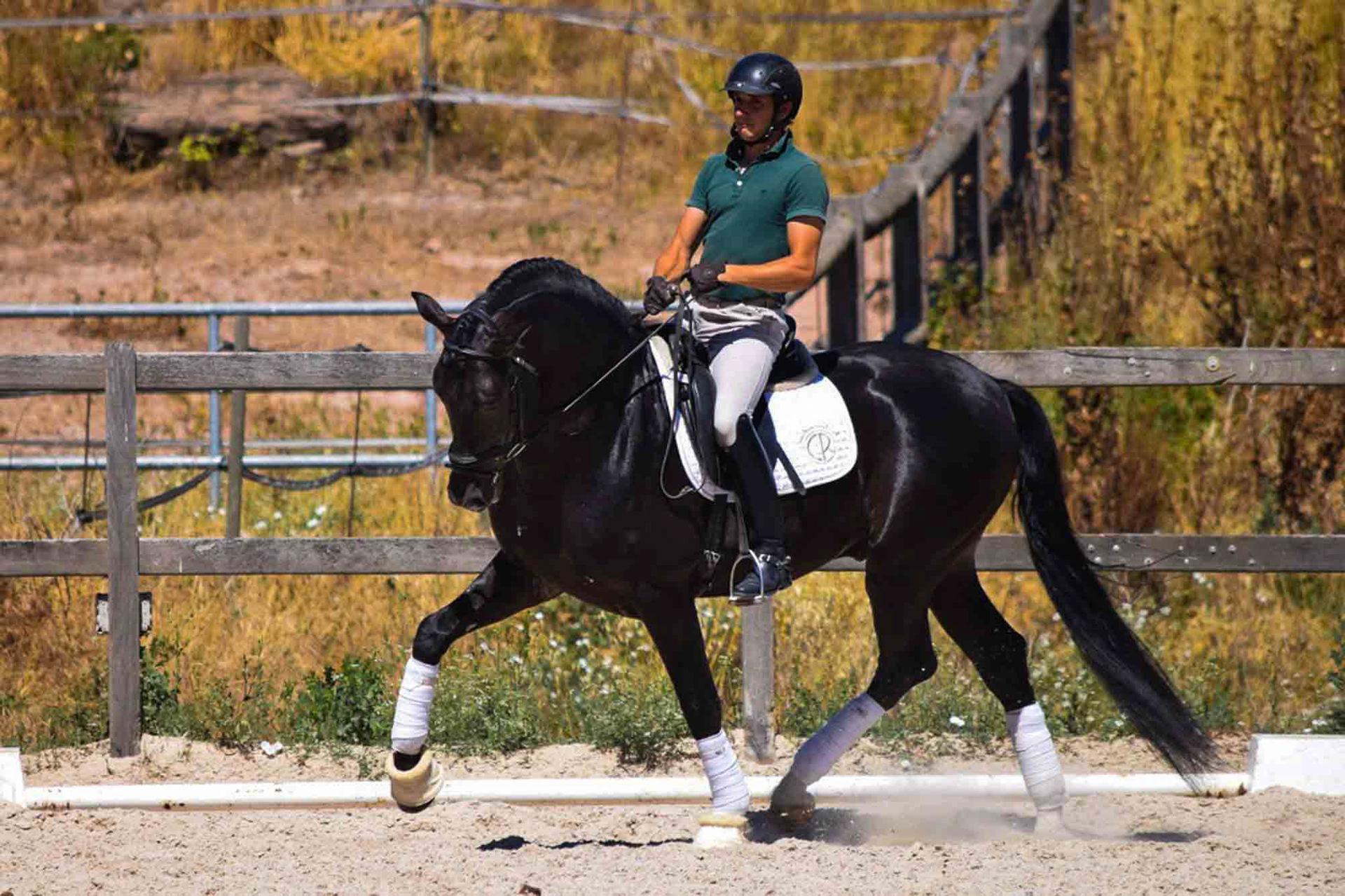 Pura Raza Española (PRE) stallion | Born 2010 from two grey parents | 16.14 hh/164 cm | Origins: 85%
Bocado
(
Carthusian
), son of an Absolute Champion of the Breed 
A handsome black PRE horse of the famous Romero Benitez lines, Alejandro has an extraordinary character and good education. A brave, calm and careful horse, he is safe to ride out with no fear of cars, dogs, tractors, children e t c. His character is very calm. He is highly intelligent and communicative and loves to connect with humans. He has no stallion behaviour, including when ridden or handled around other stallions or mares. 
Since an early age Alejandro has trained with price winning professionals in natural horsemanship and freedom dressage. From three years, he has been in training with professional dressage trainers. 
He has a three good gaits. A good trot, a nice canter and a long, relaxed walk. He is currently in training with a professional FEI dressage rider. 
Alejandro is a charming horse, very communicative, very smart and with a great, expressive personality.
He is a rare type of purebred Spanish horse that is very classical, very noble and is referred to in Spain as the "old blood". His type of horse is difficult to find even in Spain these days.
As a stallion, Alejandro can give grey, black, bay and 
buckskin
offspring. He comes from a successful breeder and his siblings are Absolute Champions of Movements and Absolute Champions of the Breed. Full set of skills in freedom dressage, such as walking or running beside you completely free, lying down and standing on his back legs.