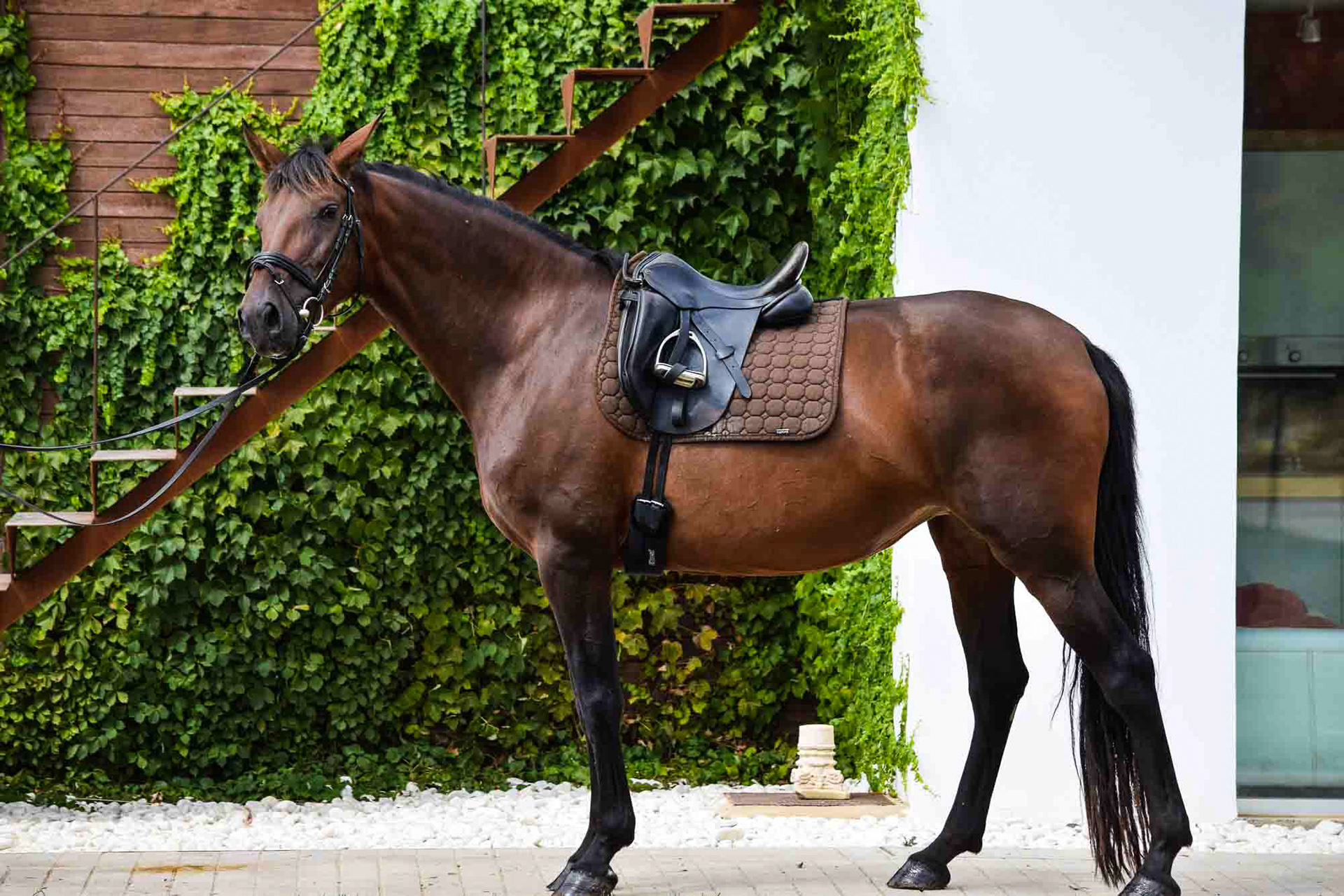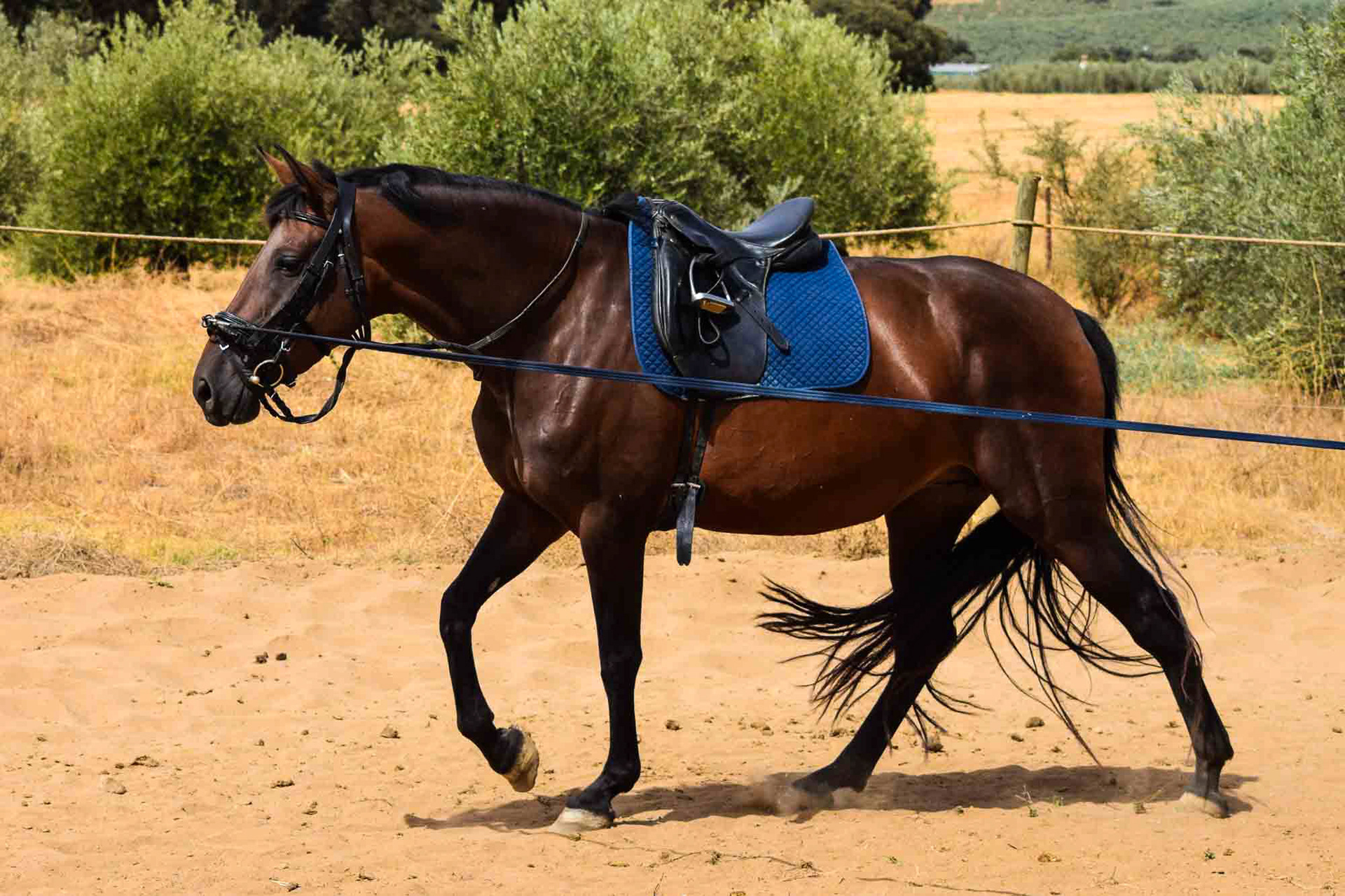 Beautiful and correct PRE Andalusian mare with an exceptional mind, calm, balanced and collected. 
She is self-assured and it is easy for her to trust and cooperate with human beings. Because of this, she learns very quickly and gets top scores in her training. Her trainer, who says she is a dream to work with because she is so regular and consistent. 
Three good gaits, a long walk, nice trot and uphill canter. 
A horse for pleasure riding or amateur dressage competition. She could also be a nice morphology competition horse, or a wonderful choice of broodmare for dressage or conformation breeding. 
This is an emotionally receptive, warm, expressive and good hearted mare, with a pronounced ability to carry through what she intends. She is a good communicator and has a strong inner drive. To do something special, she is prepared to work hard.

In training with a leading Spanish FEI dressage trainer. 
Something About the Origins 
Daughter of a Grand Champion of the Breed, a stallion that is Qualified (Calificado) Breeding Stock and JRR Young Recommended Breeding Stock for Dressage. He is 16.5hh (168 cm) tall and very well put together. He has excelled in both morphological and dressage competitions throughout Spain. 
From her impressive father, she has inherited his beautiful face and perfect proportions. 
The mother is a broodmare that was competing in morphology as a young horse in Spain. She qualified for and competed in SICAB, the national Spanish breed championship. 
From her mother, she has inherited her clear and peaceful, determined mind, and pleasant manners.  
The parents both come from a stud that is well-known for its athletic competition horses, that are competing in morphology, dressage, jumping, driving and eventing across Spain.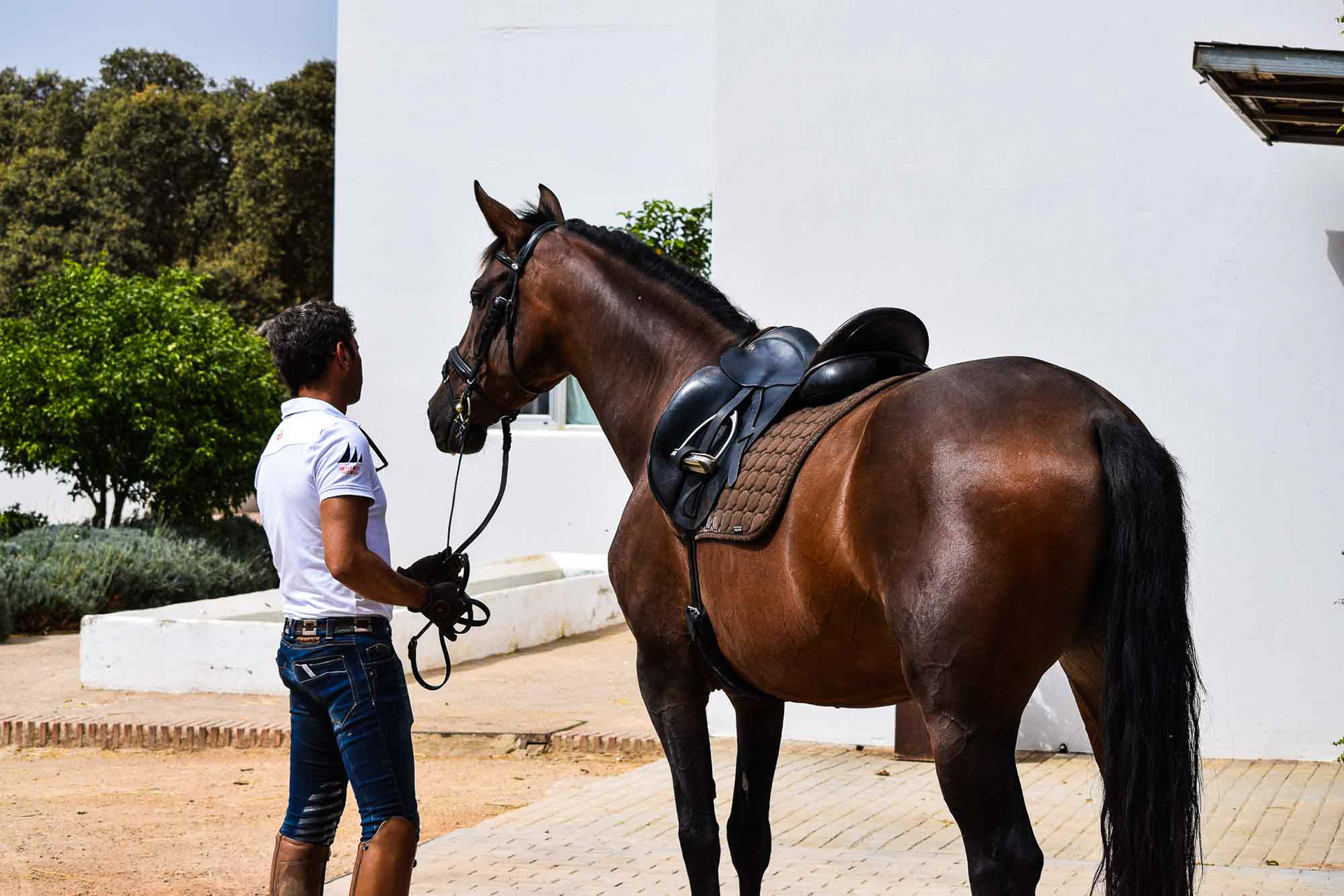 Breed: Purebred Spanish horse, Pura Raza Española (PRE) | Born: 2012 | Color: Bay | Height: 16 hh |162 cm (+/-) | Origins: Yeguada Militar / Escalera | Training: Basic dressage skills | Character: Peaceful, mentally balanced, cooperative, calm | Price: €10 - 25.000:00 | Arrival airports most convenient for viewing her: Seville, Madrid