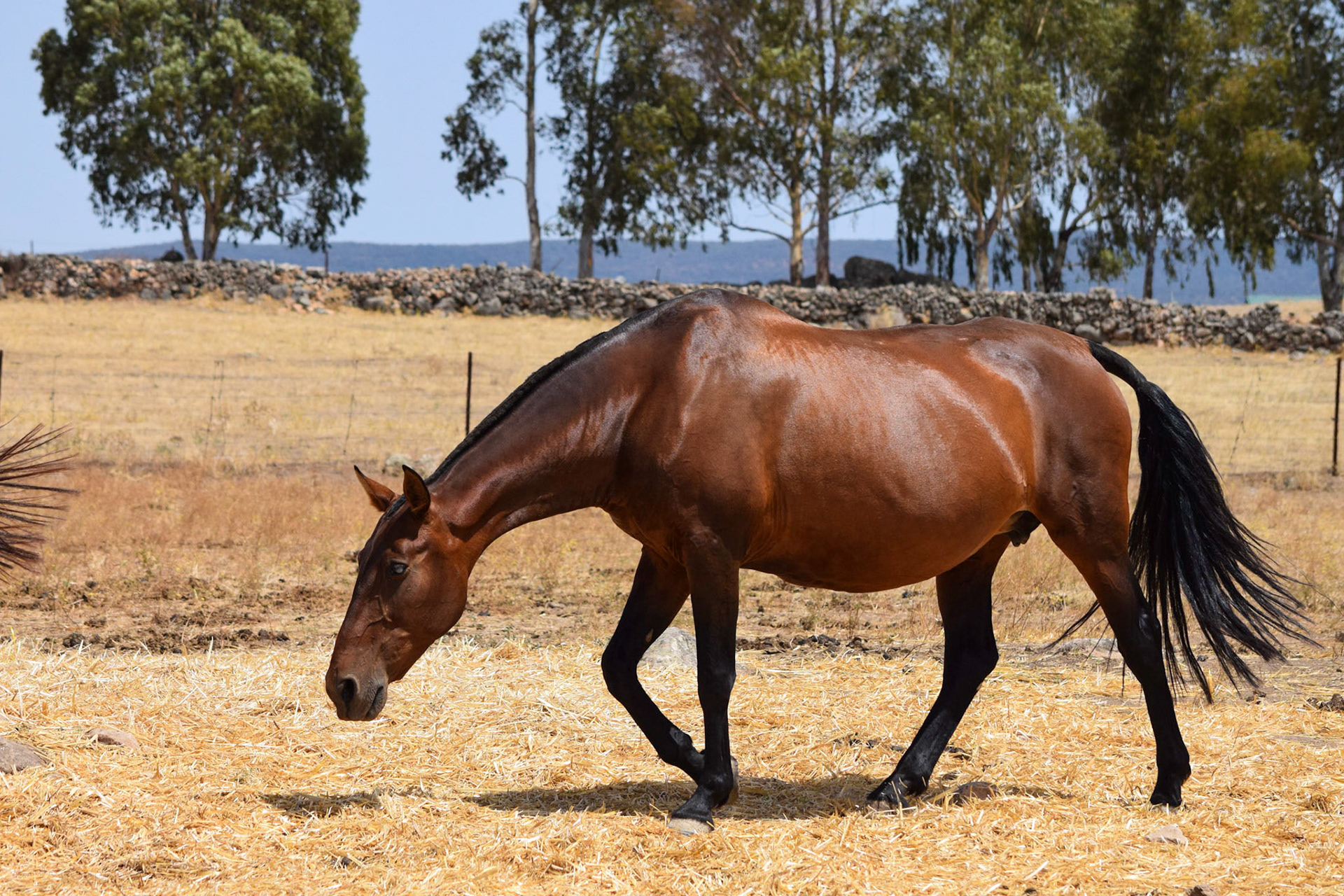 Bay Andalusian broodmare for sale in Spain. This calm and strong PRE Andalusian broodmare gives first class competition offspring suited for movement, functionality and dressage.  
This fantastic broodmare consistently transmits her extraordinary character to all of her offspring. They are all, without exception, calm and mentally balanced. They learn fast as they can easily trust and concentrate with their trainer. In the flock, her presence tends to calm everyone down, and they seem happier when she is around. 
As a dressage horse moves up the scale of learning, a balanced mind becomes increasingly important. Spanish horses can often be a bit too hot to be able to successfully compete in the challenging Prix St George/Grand Prix classes. 
Apart from solid sport horse-genetics, this broodmare will be sure to add mental strength, calm nerves and a great balanced character to your line of sport, dressage or functionality horses. 
From a Spanish studfarm that is well known for their line of athletic horses. Primarily of Yeguada Militar origins, the horses from this stud are successfully competing in dressage, jumping, driving and eventing across Spain.
Breed: Pura Raza Española (PRE) | Born: 2001 | Character: Balanced, tranquil, graceful, very friendly | Origins:
Yeguada Militar
, stallions Official XXI, Agente, Gorron II, Bilbaíno III | Price: €10 - 25.000:00
Easiest viewing access from these airports: Seville, Malaga, Madrid, Granada, Gibraltar, Faro, Lisbon