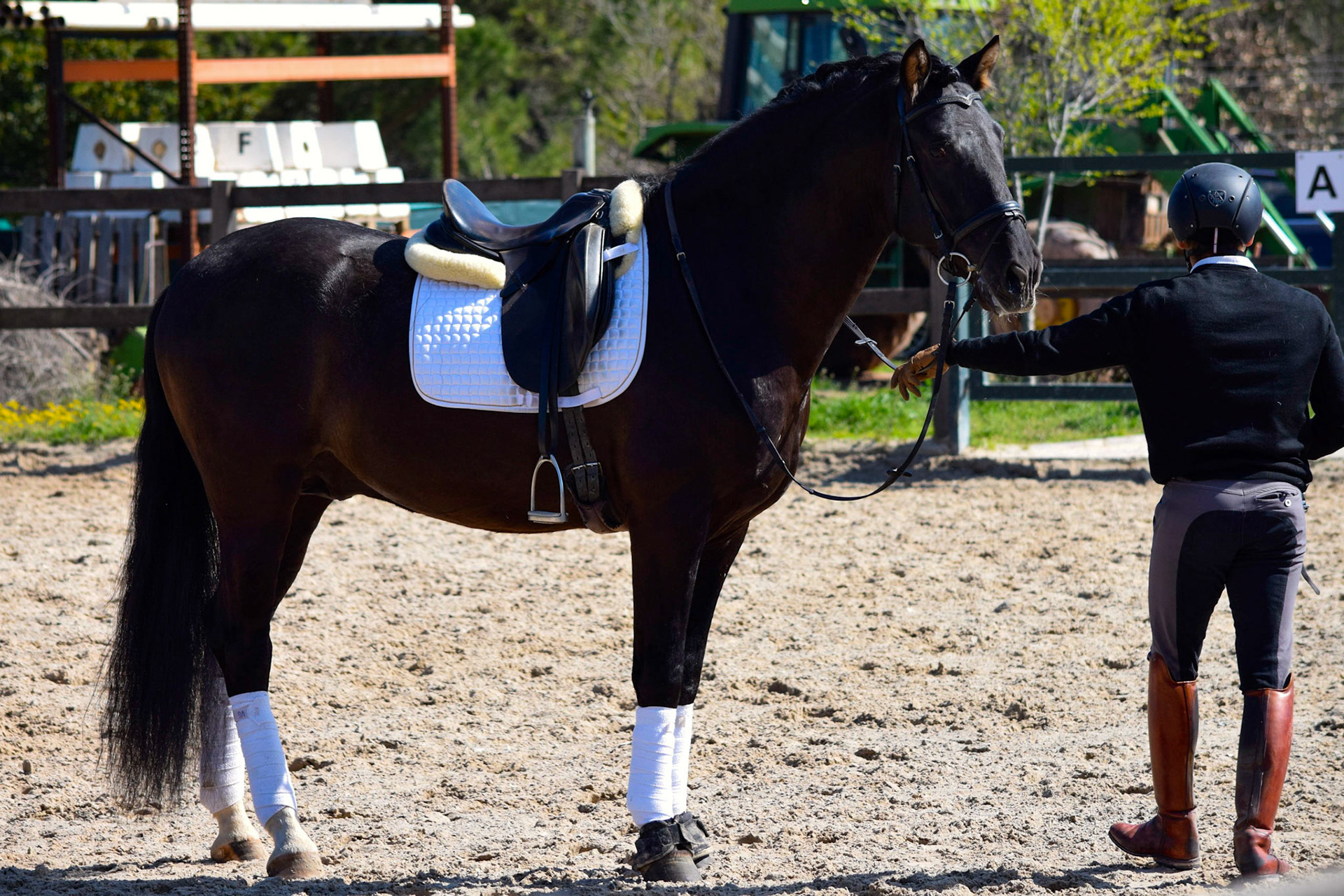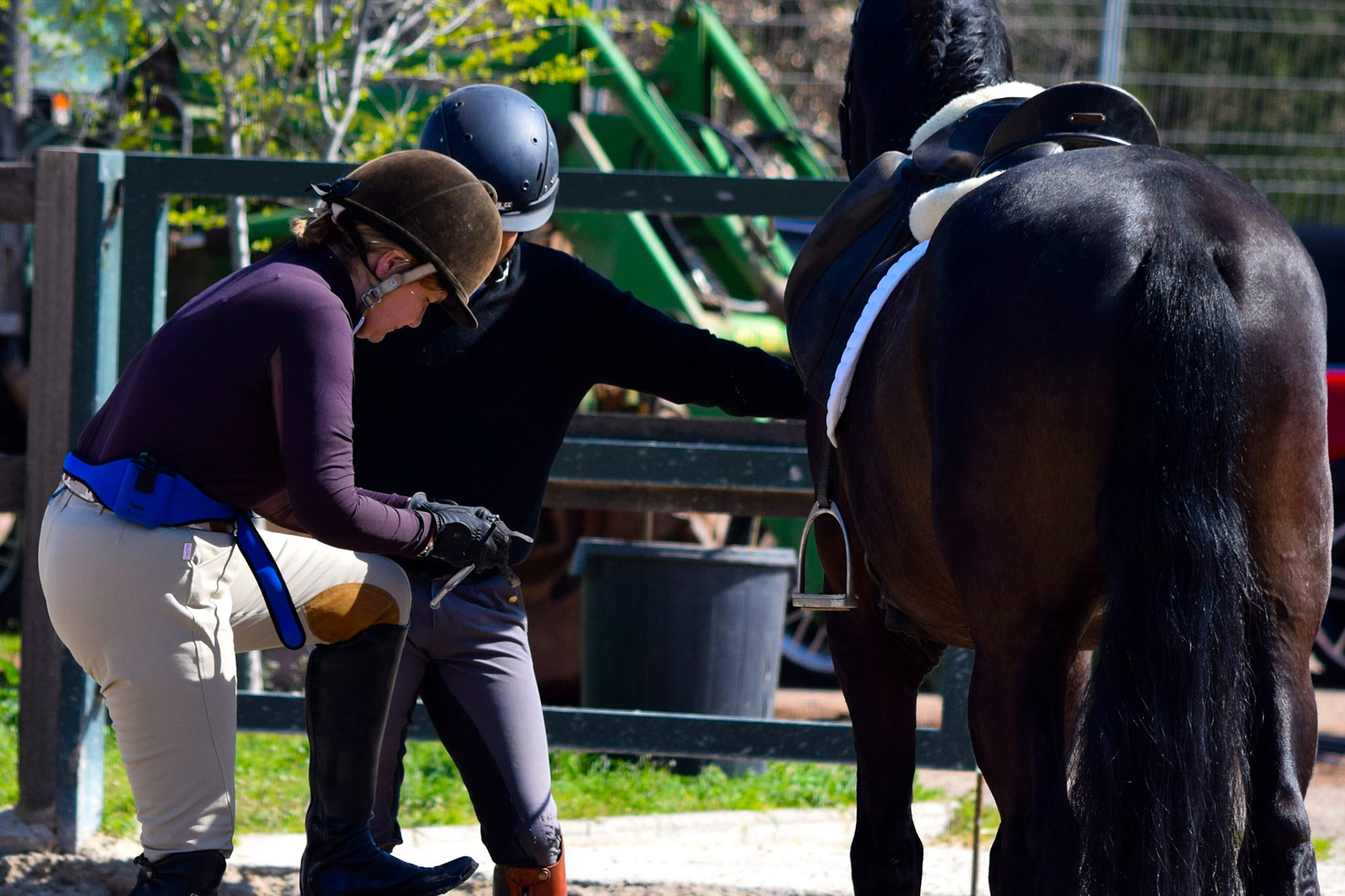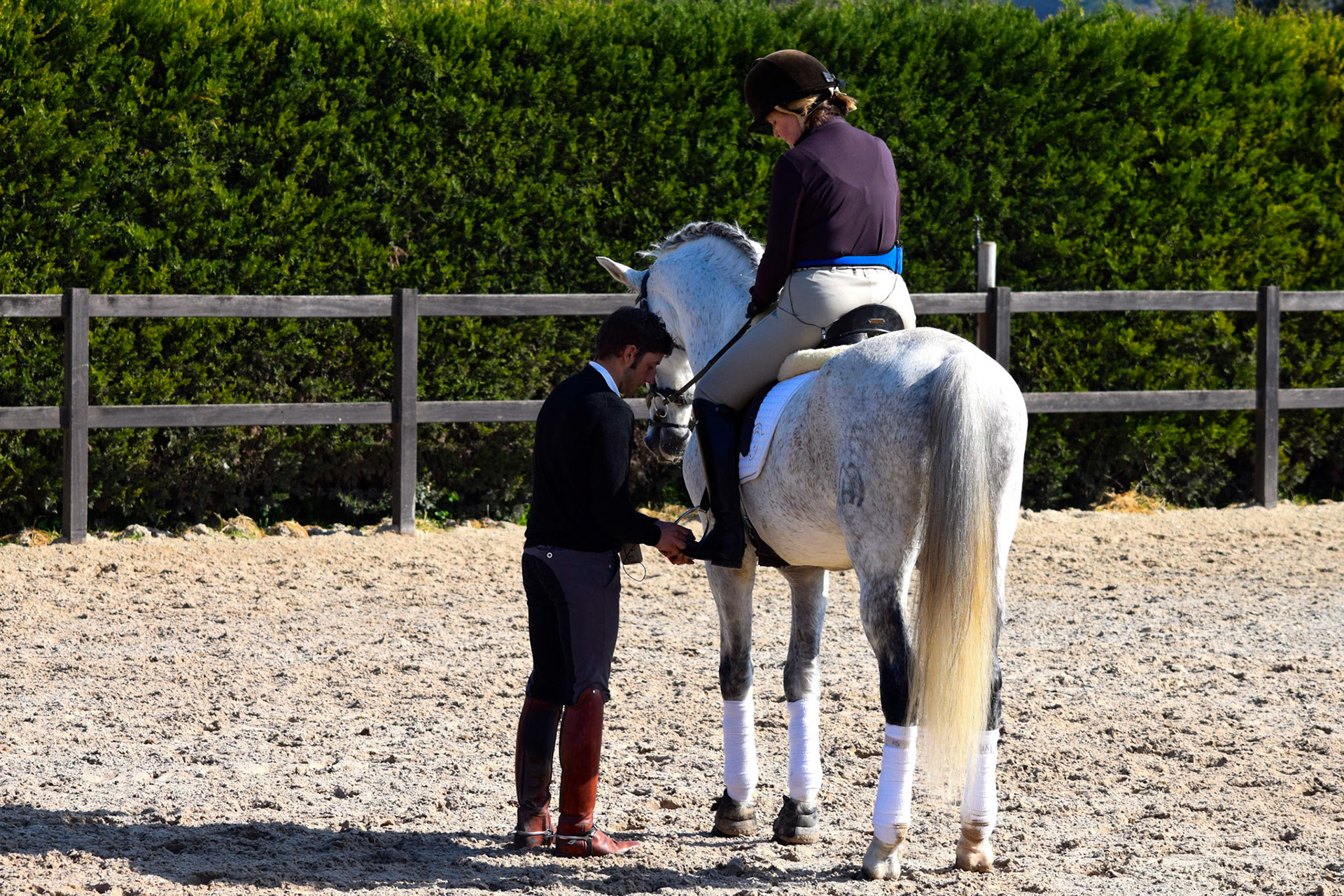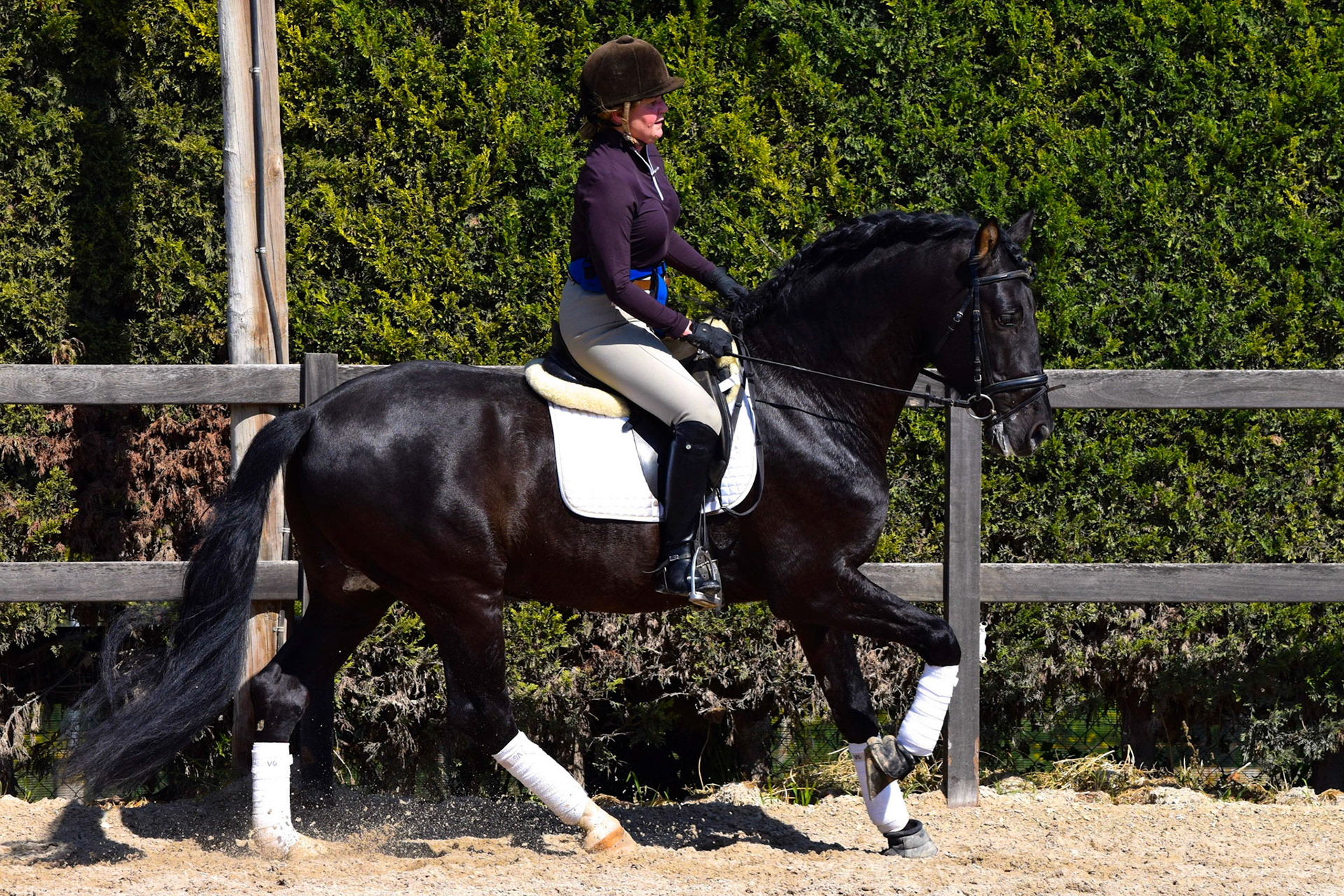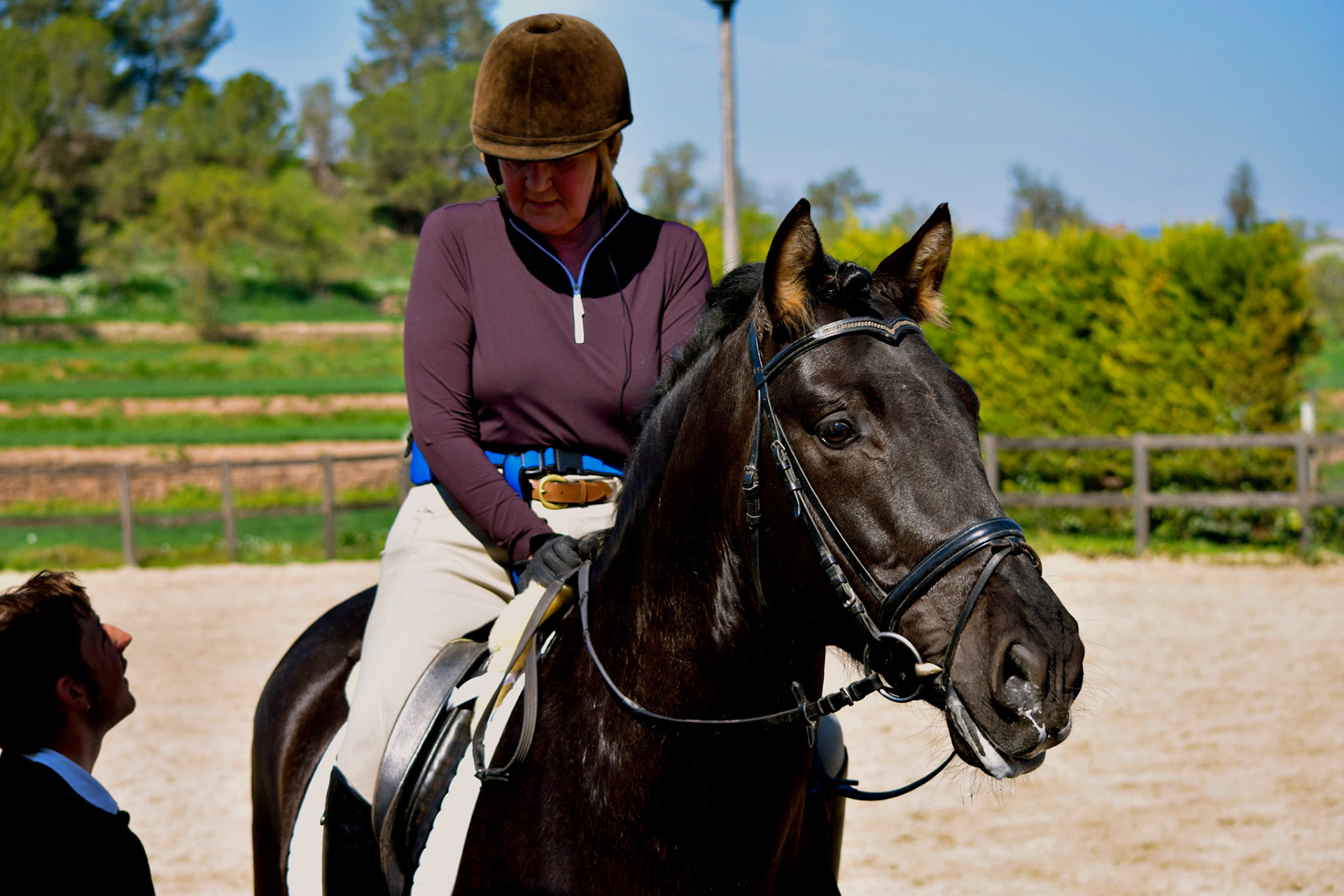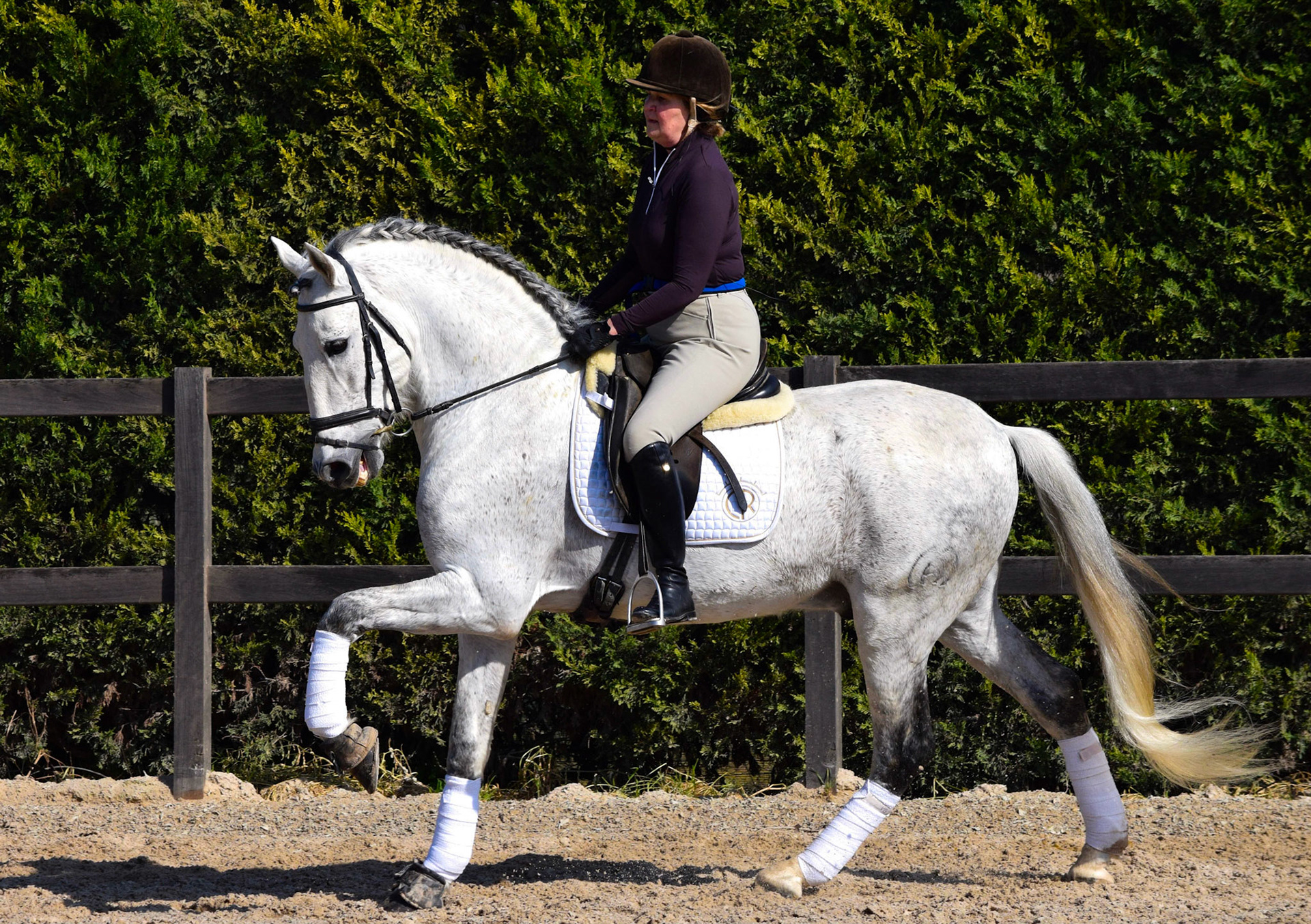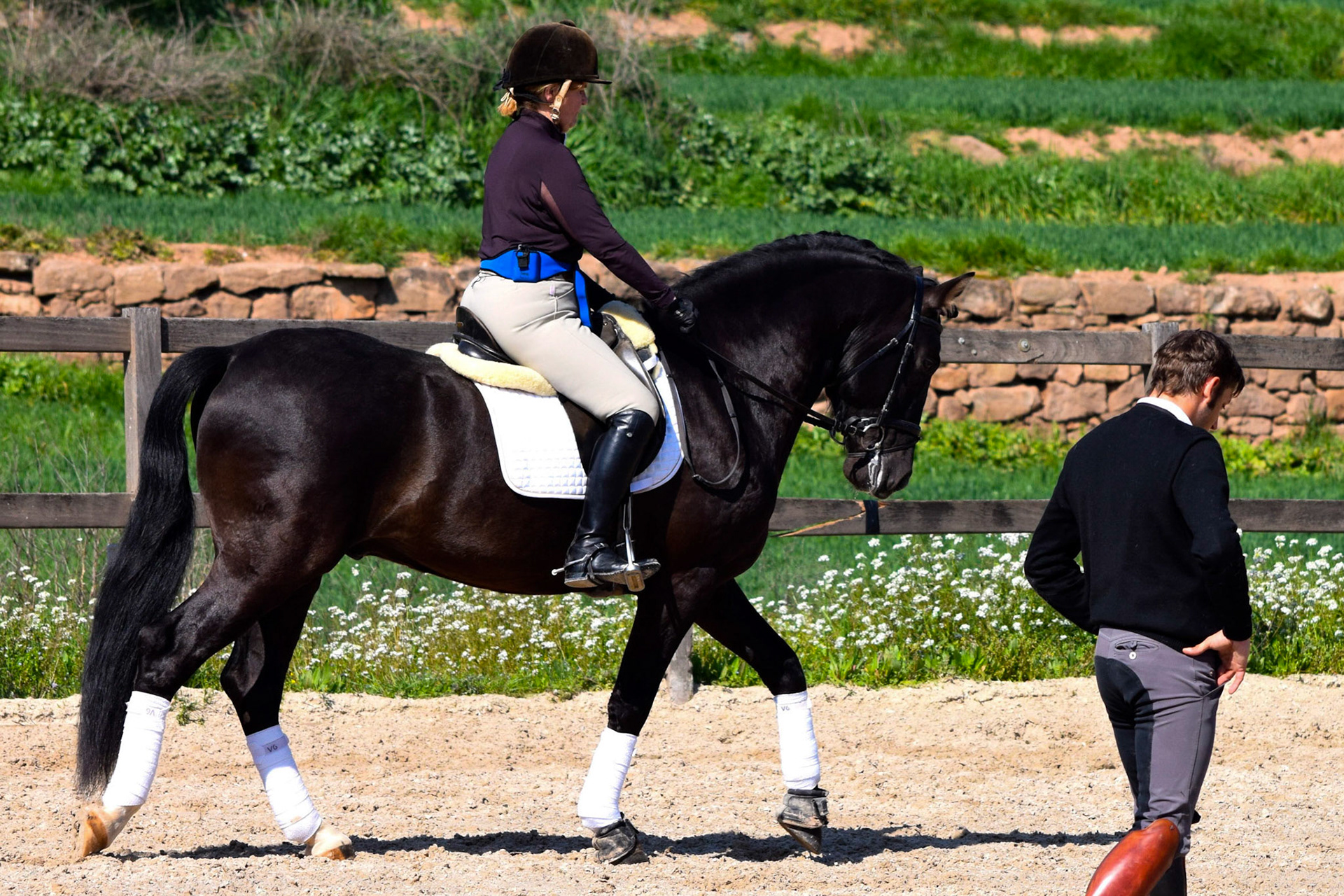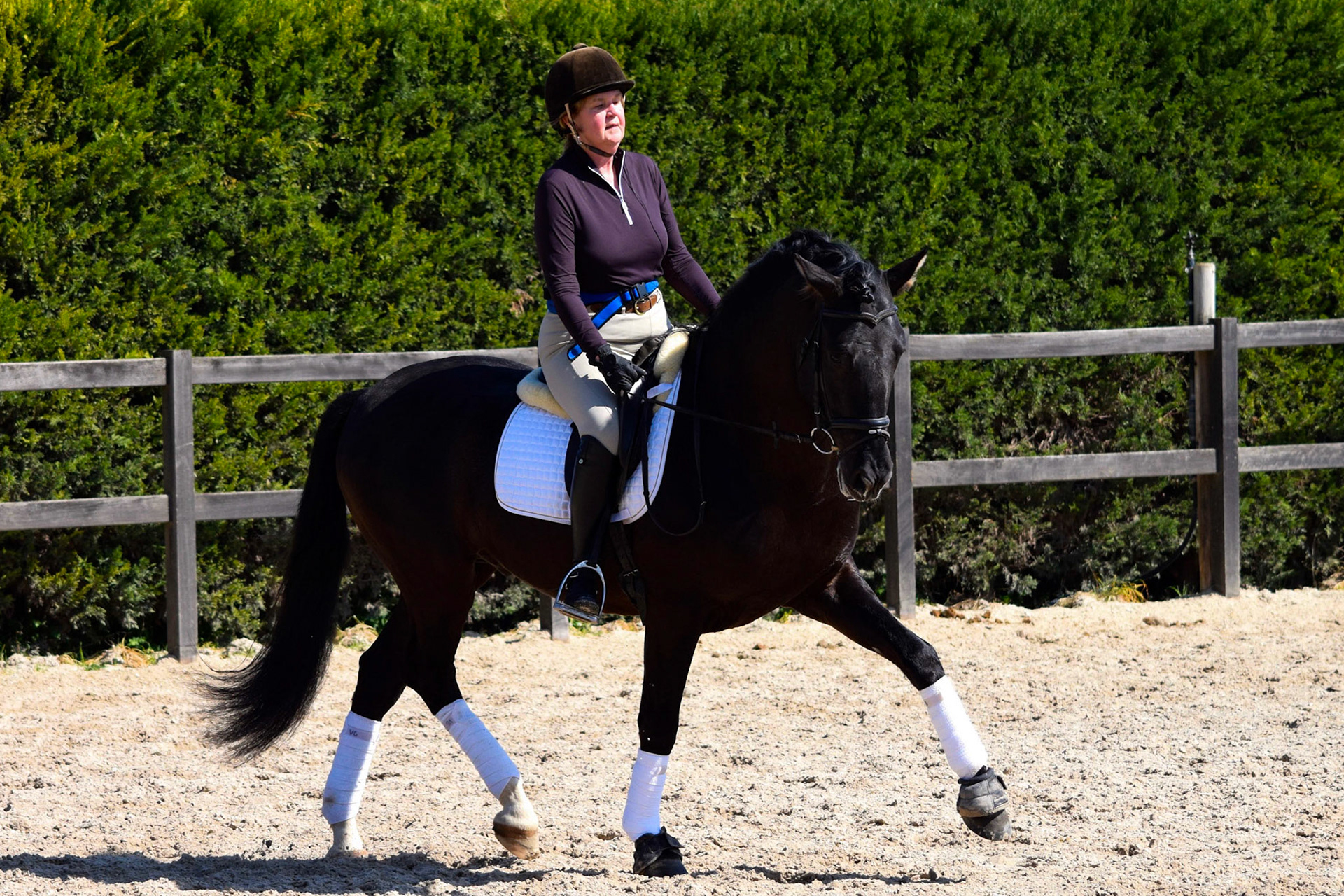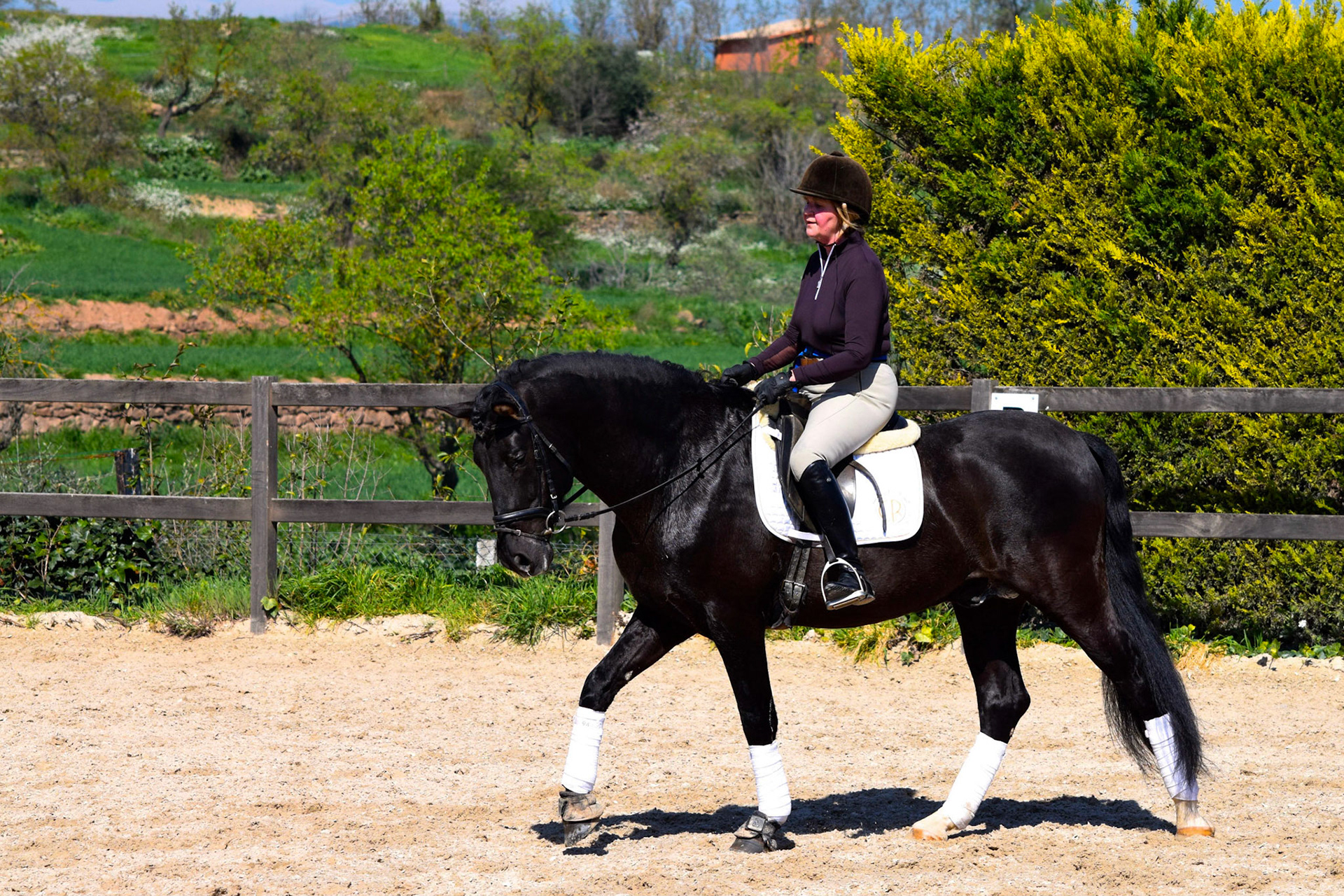 Andalusian horse riding in Spain is a dream for many experienced riders. Realtor AJ, an eventing rider from Virgina USA, fulfilled a longtime dream when she sat up to ride a PRE Andalusian horse at CavalReal in Spain. 
Having ridden fast and fearless in the eventing moments of her life, she had never really explored the connection and contact that is part of the dressage discipline. She decided to devote her class to learning about seat and contact from professional trainer Marc Amat. 

In the class, Marc showed her some of his secrets to a good seat and contact while riding a purebred Spanish horse. This are some of the things that are so important when riding the sensitive Spanish purebreds.
An experience rider from back home, AJ was quickly able to getting it right. Soon she could enjoy the feeling of a PRE Andalusian horse moving beautifully underneath. And after finishing riding one, she decided to get another class the following day. In this way, she ended up riding two very different PRE Andalusian dressage horses, one white and the other black. 
Thank you! We will get back to you shortly.