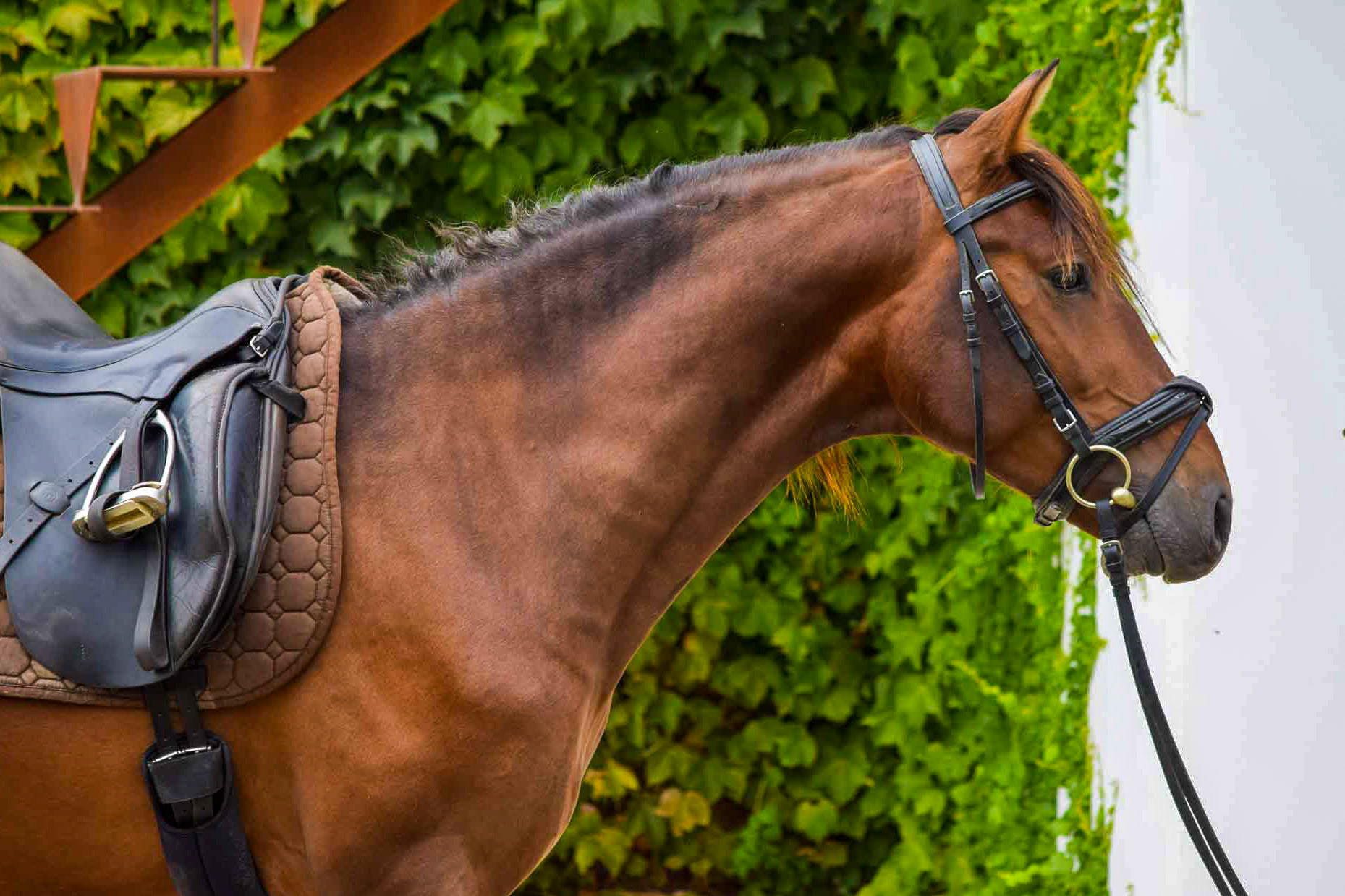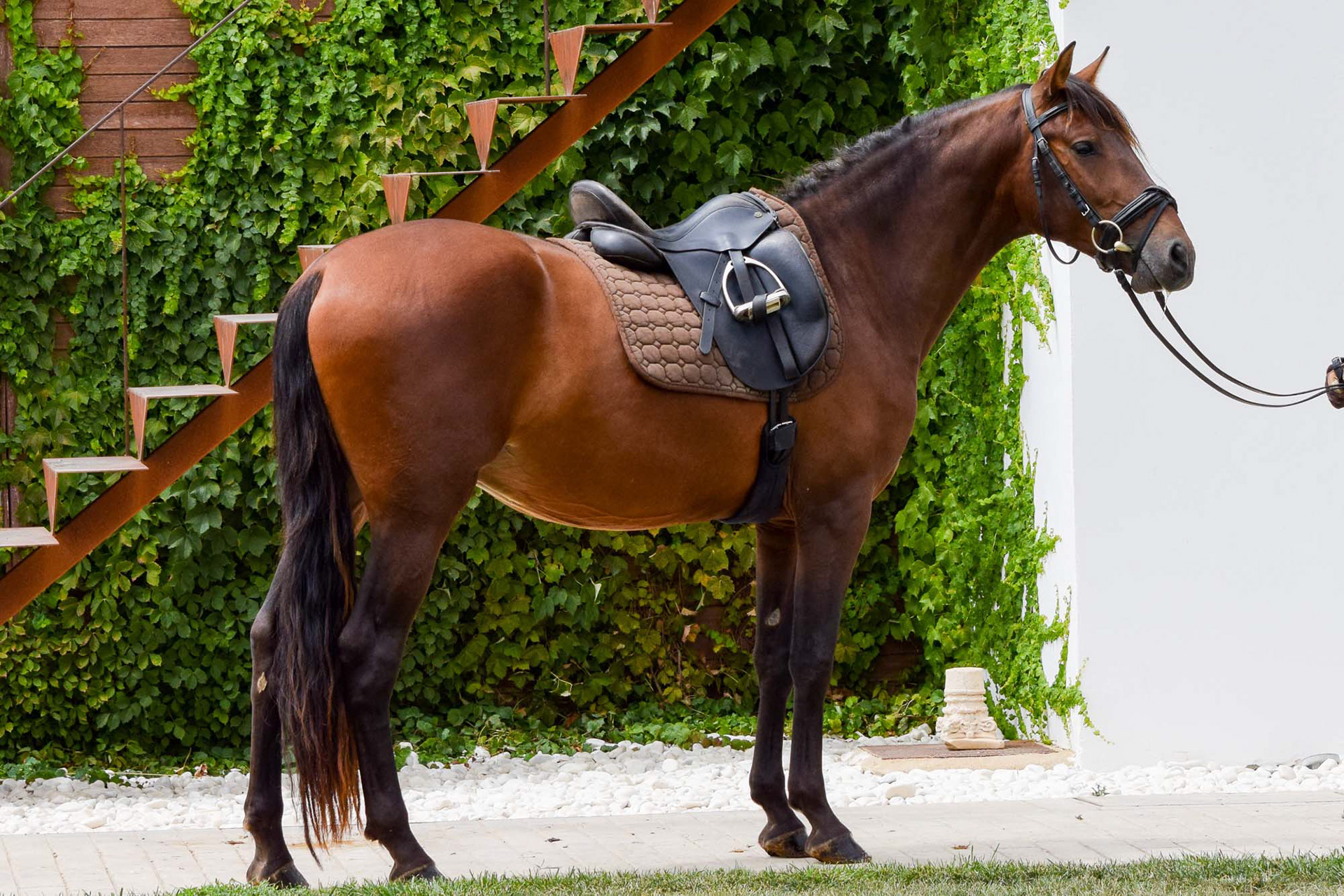 Andalusian Dressage Prospect For Sale in Spain, 4 years
A beautiful horse of classical Spanish type, this young PRE Andalusian stallion is calm, well-natured and very easy to handle. His father being
Fer Bulería
, the famous Ferrero movement- and functionality grand champion, this handsome stallion can handle any discipline that require strength and bravery.
Conformation
The conformation is very similar to that of his famous father,
Fer Bulería
. Africano's looks are those of a perfect horse, with a perfect back, perfect croup, a strong thick neck - but not too big - and a beautiful, racial head. 
Africano is a perfect option for the rider looking for a small but classy horse, as he will be the original size of the Spanish Horse of Kings, ie around 160 cm / 15.74 hh. 
This is a great companion or competition horse for a child, young rider or a smaller-size adult.
Africano is in training since June 2017 with a leading Spanish dressage trainer in Southern Spain. After your purchase, Africano could stay in training in Spain, or go back home with you for further education in your country. 
Origins
On the father side, Africano is son of Fer Bulería (Mañosa II x Kanaka III), Reserve Champion of Spain (SICAB). These are some of Fer Bulería's merits:
3 x Champion/Reserve Champion of the Breed | Campéon/Subcampeón de la Raza 
8 x Champion of Champion of Functionality | Campeón/Subcampeón Absoluto de Funcionalidad 
1 x Champion of Champion of Movements | Campeon Absoluto Movimientos 
5 x Champion of Functionality |  Mejor Functionalidad 
4 x Champion of Movements | Mejores Movimientos
The line of champions coming from the mother- and father line of Fer Bulería is may pages long in the official registers. 
On the mother side, Africano's uncle
Intruso X
is a black Grand Prix-horse that was trained and competing successfully with
José-Antonio Garcia Mena
, Spain's Olympic rider. 
His mother Inducida IV is a beautiful black PRE Andalusian mare with strong leadership qualities, fearless and strong. She is the one protecting the other mares and foals from dangers.
Intruso X
and Africano's mother Inducida IV are both sired by one of the best stallions of the Diabolo stud, the black stallion Caminante V. 
Because of his champion origins, Africano would very probably give you first class offspring if you would decide that you wanted to breed with him.
Character
When he was a little colt (and much contrary to his brothers), Africano enjoyed jumping over, through and under anything that would catch his eye. He would even jump through holes, which is not something horses normally enjoy at all. This tells you something about Africano's mental capacity and love for challenges.
Apart from having what it takes for dressage or simply going on adventures riding out, he could even have a future in jumping or eventing. (Or anything else that requires a brave, determined mentality.)
Part of his ancestry is from a line of horses that was used to work with the fighting bulls in the fields. From these brave, fierce and fearless horses, he has inherited a strong and determined character. These genetics will allow him to be a leader in any field, provided he is given the right guidance, training and education. 
Africano can set complex goals, much more difficult than other horses, and then work hard to overcome any challenge for reaching it. With this character, he could very well excel as a competition horse, provided he gets the right kind of support and training.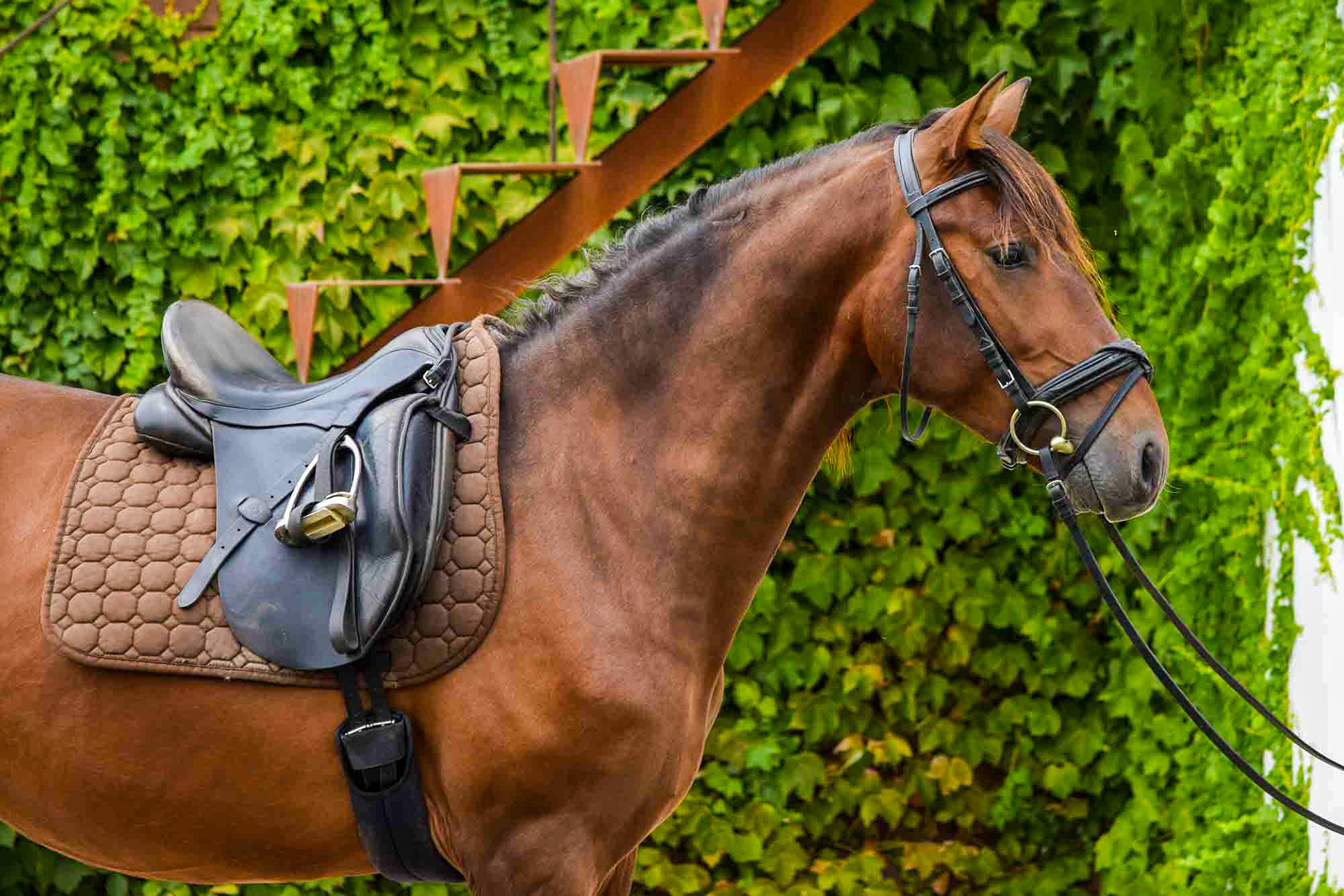 Breed: Purebred Spanish horse, Pura Raza Española (PRE) | Born: 2014-06 | Color: Golden Bay | Height: 15.74 hh |160 cm (+/-) | Origins: Son of an Absolute Champion of the Breed, Absolute Champion of Functionality and Absolute Champion of Movements, Marin García bloodlines. | Training: Under saddle since 1st June 2017, learning dressage basics | Character: Peaceful and happy, strong will, yet cooperative and loves to work | Price Category: €10 - 25.000:00 Arrival airports most convenient for viewing him: Seville, Madrid